China acted firmly to end Doklam standoff but ties with India important: Foreign minister Wang
Updated on Dec 11, 2017 04:42 PM IST
Chinese minister Wang Yi is visiting New Delhi for the Russia-India-China foreign ministers' meet and is the first top Chinese official to go to India after the Doklam standoff.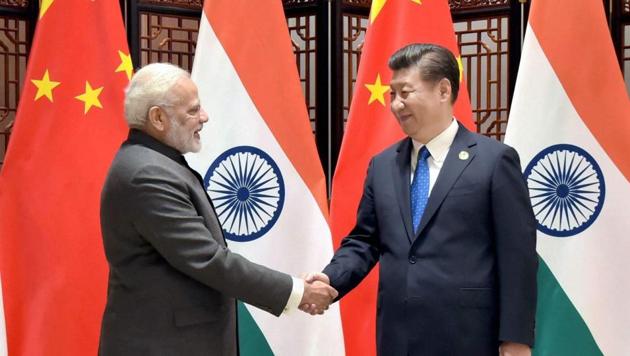 China acted firmly but with restraint in resolving the Doklam military standoff, diplomatically ensuring India withdrew its "trespassing" troops from the area, foreign minister Wang Yi has said.
Wang's remarks that Beijing's stance reflected its responsibility in maintaining peace in the region came against the backdrop of reports that China had deployed some 1,600 troops near the site of the face-off that lasted more than two months.
He said China's actions during the standoff were on "just grounds" and had upheld the country's territorial integrity.
Wang said, "We handled the Indian border troops' trespass into China's Donglang area in our national interest, on just grounds and with restraint." He noted that "China is also firm in upholding its sovereign rights and interests and territorial integrity".
He added, "Through diplomatic means, we engaged with the Indian side and it withdrew its equipment and personnel. This demonstrates not only the value and emphasis we put on relations with India but also our sincerity and sense of responsibility in maintaining regional peace and stability."
Wang was speaking at the opening of a symposium on "International Developments and China's Diplomacy in 2017" over the weekend.
The military standoff between Indian and Chinese border troops was resolved at the end of August, when the two countries withdrew troops from Donglang, an area under Chinese control but claimed by Bhutan. Beijing also indicated it had halted work on a road that triggered the row.
The standoff aside, Wang said China and India have shared strategic interests and the need to cooperate.
"Both being big developing countries, China and India have far greater shared strategic interests than concrete differences, and far greater needs for cooperation than partial frictions," he said.
Wang added that China always "values the good neighbourliness and friendship between the two countries as we are each other's big neighbours and ancient civilisations".
He mentioned that there is a prospect for the "dragon and the elephant" to dance together as long as bilateral "strategic communication" is maintained.
"We believe that as long as we continue to engage in in-depth strategic communication and promptly dispel strategic misgivings, the strategic value of China-India cooperation will speak for itself, and there will be a prospect of 'the Dragon and the Elephant dancing together' and '1+1=11' effect as expected by our leaders," he said.
Turning to regional issues, Wang said Beijing will direct more attention and resources to the issue of Afghanistan and announced that the first meeting of the foreign ministers of Pakistan, Afghanistan and China will be held in Beijing this month.
"Before the end of the year, I will be joined by my Afghan and Pakistani counterparts in Beijing to discuss peace, reconciliation and reconstruction in Afghanistan, improvement of relations between Afghanistan and Pakistan, and cooperation among our three countries," he said.
"In the meantime, China will continue its mediation for a proper, phased settlement of the situation in Rakhine state, Myanmar," he added.
On the multi-billion dollar Belt and Road Initiative, Wang said China will focus on flagship projects along key routes and at key junctions to reap early harvests for the benefit of the people.
"Through our work at the China-Pakistan Economic Corridor, China-Laos Economic Corridor, and China-Myanmar Economic Corridor, at the Piraeus port and Kyaukpyu port, at the China-Laos railway and China-Thailand railway in Asia and other railway projects in Africa, Europe and Latin America, we will strengthen new driving forces for and further upgrade Belt and Road cooperation."