Haryana: Teen shot 10 times at Sonepat village school playground, dies on spot
Mar 23, 2018 10:06 PM IST
He was waiting at the playground of the school for his sister who was writing her Class-10 board exam on Thursday afternoon when four men opened fire at him.
An 18-year-old boy was shot dead at a government school in Sonepat district by the same men who murdered his elder brother five months ago, police said on Friday.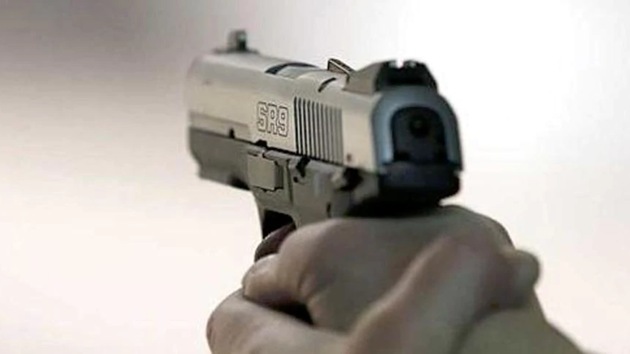 Rajesh Singh of Madina village was waiting at the playground of Government Senior Secondary School for Girls for his sister who was writing her Class-10 board exam on Thursday afternoon when four men came in a white sedan and opened fire at Rajesh, said police. He was shot 10 times and died on the spot. Rajesh's friend Saavan Kumar, who was sitting beside him, also suffered a bullet shot in his stomach. He was rushed to a hospital where his condition is stated to be stable, said police.
Though police was deployed outside the school due to the board exams, it failed to arrest the assailants. Sub-inspector Subhash Chander, who on duty, said he heard gunshots and rushed to playground to find Rajesh dead and his friend injured. He also saw the assailants leaving in a car, but could not stop them.
Villagers at the spot identified two of the four assailants as Seeta and Pawan of Madina village. Police said they were booked in October last year for allegedly murdering Rajesh's elder brother Rakesh over an old rivalry. "Rajesh was a witness in his elder brother's murder case. We had arrested eight out of 11 accused. But Seeta and Pawan were absconding," said inspector Veer Bhan of the Barauda police station.
Angered over the incident, family members of Rajesh took his body and blocked the Rohtak-Panipat national highway on Thursday evening. Rajesh's father Jai Singh said: "After my elder son was killed, we had informed police several times about Seeta and Pawan. But they took no action. Now, they have killed my younger son too."
As the family members refused to relent, police resorted to lathicharge to open the highway. The police also booked Rajesh's father and 25 other villagers on charges of blocking highway and attempt to murder, claiming the family members and villagers tried to attack cops with intention to kill during their protest. Fourteen people, including Rajesh's father, uncle and cousin were arrested and released on bail on Friday after they agreed to cremate his body.