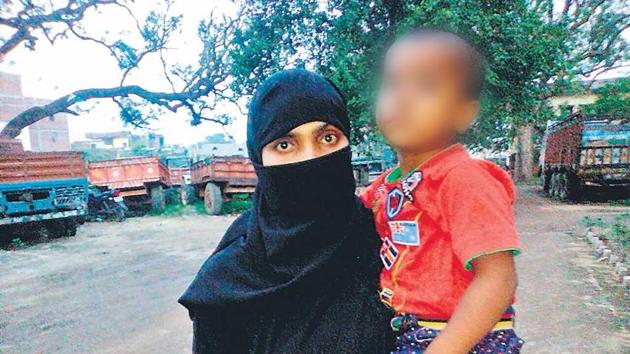 Jharkhand woman alleges husband gave her triple talaq a day after SC outlawed practice
The Supreme Court held that the practice of instant divorce violated women's right to equality and was against the tenets of Islam.
UPDATED ON AUG 29, 2017 06:15 PM IST
A 27-year-old woman in Jharkhand has alleged that she was divorced through instant triple talaq last week, a day after the controversial practice was banned by the Supreme Court.
Fatma Suraiya, a resident of Hazaribagh, alleged that her husband, Faiqi Alam, suddenly divorced her last Wednesday after spending an uneventful morning with the family, eating breakfast.
"Out of the blue, he uttered talaq, talaq, talaq in the evening and forced me and my daughter out of the house," Fatma said.
The alleged instant divorce came a day after the top court held that practice violated women's right to equality and was against the tenets of Islam.
After the instant divorce was pronounced, Fatma approached a group of local clerics but was told that any decision was possible only after 20 days.
On Saturday, she lodged a police complaint against her husband and four in-laws, accusing them of issuing instant triple talaq and demanding dowry of Rs 10 lakh.
Officer in-charge of Barkagaon Police Station, Akil Ahmad, said that Faiqi was absconding and that his parents were willing to settle the matter out of court. "The man's family now fears legal actions and are requesting to settle the matter outside court. But the woman and her family have refused to compromise," Ahmad said.
Hazaribagh superintendent of police Anup Birtharey said that no arrests were made in connection with the case but a chargesheet was filed. "Earlier, the police were expected to immediately arrest people accused of dowry or domestic violence. A recent SC judgement doesn't allow us to make immediate arrests in such cases," he said.
The Supreme Court verdict was seen as a watershed moment for millions of Muslim women in India, who often suffered at the hands of their husbands calling off a marriage on a whim, even over WhatsApp, Skype or text message.
But the verdict has sparked some adverse reactions from within the community with one of the original petitioners claiming that she was facing social boycott and abuse from local residents in Kolkata. The All India Muslim Personal Law Board, a group that lobbies to implement Islamic personal laws, is scheduled to meet next month to deliberate on the judgment.
Senior Islamic clerics in the state said local clerics should have ideally intervened and solved the matter. "The maulanas need to be more aware. They should enlighten people about the fact that there is no mention of instant talaq in Quran, and Allah dislikes talaq," said Shahid Akhtar, national convener of the Muslim Rashtriya Manch and former chairperson of the Jharkhand Minority Commission.
Close