Kerala announces pension for transgenders above 60 yrs in its latest budget
Jul 08, 2016 02:50 PM IST
Kerala's Left Democratic Front government announced a pension scheme for transgenders aged 60 and above while detailing its maiden budget on Friday.
Kerala's Left Democratic Front government on Friday announced a pension scheme for transgenders aged 60 and above while detailing its maiden budget.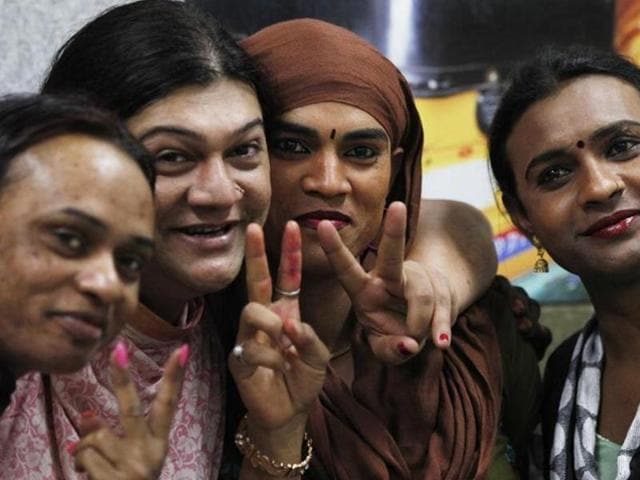 Aimed at protecting the rights of India's third gender, Kerala's move comes a year after its unveiled a transgender policy, the first in the country, directed at bringing the community to the mainstream.
However, despite the policy, social workers say transgenders are still marginalised.
"The government is committed to protect the rights of all including those in the transgender community. We will introduce a pension scheme for members of the community who cross sixty years of age," said state finance minister Thomas Issac while presenting the budget, though he did not specify the pension amount.
Transgenders, who often face discrimination and are socially isolated, struggle to hold regular jobs and do not receive benefits such as medical insurance and pension.
In many cases, they are reduced to begging for a daily living.
"Shooed away from everywhere, this will give us some respectability," said Shyma, a transgender from Kochi.
With the announcement, Kerala became the second state to have a welfare scheme for transgenders after Odisha. The eastern state in June had announced that transgenders could avail benefits using Below Poverty Line cards that entail them to pension, housing and food grains.
Read | In a first, Odisha extends welfare schemes to transgender community
The budget allocation also follows the Kochi Metro Rail Corporation Limited's decision from last week to employ transgenders in departments such as house-keeping, cleaning and crowd-management.
According to police, there are 176 registered transgenders in the state, but activists estimate the actual number to be around 30,000. Many go unreported as they don't come forward fearing stigma and a social backlash.
Only last week, many from the community were injured in a clash with police.
While the injured claimed that they were roughed up without any provocation, police said they were rounded up while engaging in illegal activities.