Kerala HC dismisses plea to allow women in mosques on pattern of Sabarimala verdict
Oct 11, 2018 05:53 PM IST
The high court ruled that the petitioner, Bharatiya Hindu Mahasabha's state president, had failed to submit evidence that Muslim women were not being allowed to enter mosques and if they felt they being discriminated against, they could move the court
The Kerala High Court on Thursday dismissed a petition by a right-wing Hindu organisation seeking entry of Muslim women in mosques even as a Muslim reformist outfit announced its plan to move the apex court on the issue.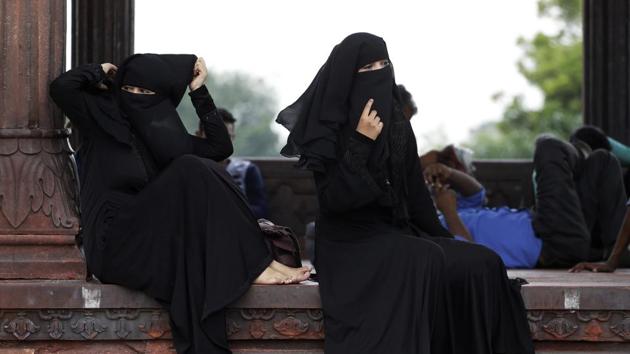 A division bench of Chief Justice Rishikesh Roy and Justice AK Jayakrishnan Nambiar rejected the plea by Akhil Bharatiya Hindu Mahasabha state president Swamy Sai Swaroopnath, saying he has failed to produce enough evidence to show Muslim women were being denied entry in mosques.
Swaroopnath contended that in the context of the recent Supreme Court verdict allowing women of all ages into the hilltop Sabarimala temple, where women aged between 10 to 50 were earlier not allowed entry, Muslim women should also be allowed to pray in all mosques.
Contending Muslim women were forced to be veiled from head to foot so as to prevent others from seeing them, which was a move to segregate and degrade them, he said they were thus discriminated against, in violation of Articles 21 and 14 of the constitution.
However, the court dismissed the plea saying the petitioner failed to produce enough evidence to show women were being denied entry in mosques. It also observed that the verdict on Sabarimala will not be applicable in the present petition, noting that if Muslim women feel they were discriminated against, they are free to move the court.
Meanwhile, Nisa, a north Kerala-based Muslim reformist forum, said it will move the Supreme Court next week, demanding women be allowed to offer prayers in all mosques and they be allowed to become imams also. Nisa president VP Zuhra, who was one of the petitioners in the triple talaq judgment, said her organization was in touch with like-minded people and move the Supreme Court next week.
"I have been to Mecca where men and women worship together. In Islamic texts women were given equal rights and positions. When the Prophet had no problem with women worshipping at mosques, why are women being denied this right," she asked.
Zuhra also said women were not allowed to become imams in any denominations even if they were religious scholars.
"I hope the landmark verdict on Sabarimala will help end discrimination in other religions also," she said. Her two other petitions are in the Supreme Court, one seeking equal property rights for women and the other demanding a revision of Muslim marriage laws.
Meanwhile, as the protests over the Sabarimala verdict are getting louder by the day in Kerala, the ruling Left Democratic Front (LDF) has decided to intensify the counter campaign emphasizing the need to implement the Supreme Court verdict. It has decided to organise meetings in all districts to explain the verdict and chief minister Pinarayi Vijayan will inagurate the first such meeting in the state capital on October 16.
"In the wake of verdict, the Congress and Sangh Parivar have been unleashing a virulent campaign aimed at toppling an elected government. The CM is getting targeted personally for the court verdict. We will tell people the fact and make them aware of the need to implement the verdict," said LDF convener A Vijayaraghavan.