Lawmakers want National Judicial Appointments Commission Act to be brought back
Updated on Aug 01, 2018 11:26 PM IST
The law amended the constitution and replaced the system of top judges of the Supreme Court making appointments to the higher judiciary. The top court struck it down in October 2015 as "unconstitutional."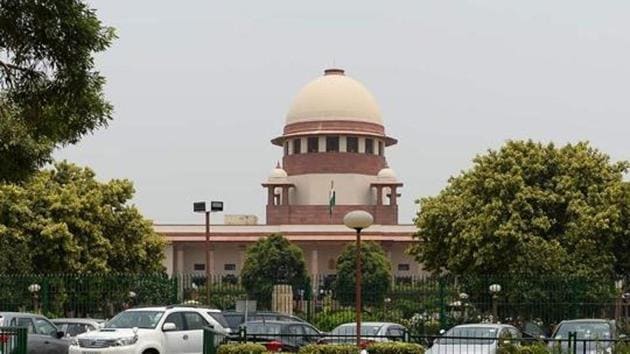 Lawmakers across the political spectrum came together in the Lok Sabha on Wednesday to demand that the government bring a new law to replace the scrapped National Judicial Appointments Commission (NJAC) Act, 2014.
The law amended the constitution and replaced the system of top judges of the Supreme Court (SC) making appointments to the higher judiciary. The top court struck it down in October 2015 as "unconstitutional."
Deputy speaker M Thambi Durai triggered the discussion. He asked law minister Ravi Shankar Prasad, "Who is supreme -- Parliament or Supreme Court? We are lawmakers. We have to find the solution. Judges are interpreters of the law, we are the lawmakers."
Prasad was responding to a query on judicial appointments while speaking on a bill to amend the commercial courts' law.
The law minister responded by saying while the government had accepted the October 16, 2015 judgment, it had serious reservations about the reasoning the SC offered.
He said the court had said the law minister's presence in the National Judicial Appointments Commission would undermine the fairness in the process of appointing judges.
The SC collegium, a body of top judges headed by the Chief Justice of India, appoints high court (HC) and Supreme Court judges right now. In case of HC judges, three top judges constitute the collegium. For SC appointment, the collegium comprises five top judges.
Pinaki Misra of the Biju Janata Dal while criticising the proposed commercial courts amendment law raised the issue of vacancies in the higher judiciary.
"The judiciary is not flourishing. It is becoming moribund," Misra said. He said the government should "tweak" the NJAC Act and bring it back in Parliament for passage.
N K Premchandran of the Revolutionary Socialist Party questioned the government over "its lack of political will to take on the SC".
Calling the NJAC a balanced legislation, he asked Prasad to ensure that the government takes steps to bring in a law to streamline judicial appointments.
Saugata Roy of the Trinamool Congress and Congress MP KC Venugopal too castigated the government for not doing enough to assert the supremacy of Parliament in lawmaking. Roy called the scrapping of the NJAC "a loss of face for Parliament".
Prasad responded to the demand by saying members had "expressed the sense of the House" and he would welcome a separate discussion on the issue.
Close Story
Personalise your news feed. Follow trending topics