Lower Judiciary pay panel to recommend how many judges India needs
Updated on Dec 02, 2017 09:16 PM IST
Former Chief Justice of India TS Thakur had said India needs 70,000 judges to clear the backlog of cases – which currently stands at approximately 3.2 crore.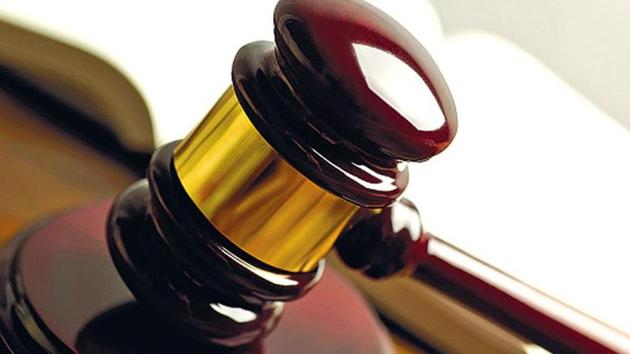 How many lower court judges does India need, is one of the key questions that the second national judicial pay commission – notified by the Law ministry in mid November – has been asked to provide an answer to.
The higher judiciary and the executive have been at variance over what should be the exact strength of the subordinate judiciary. India currently has less than 22,000 sanctioned posts for judicial officers in the subordinate judiciary, of which nearly 5,000 are vacant.
The differences between the two sides came to the fore during the tenure of former Chief Justice of India TS Thakur who retired in January. In his address at the conference of chief ministers and high court chief justices on April 24, 2016, Justice Thakur, had said in the presence of Prime Minister Narendra Modi that India needs 70,000 judges to clear the backlog of cases – which currently stands at approximately at 3.2 crore.
Inadequate number of judges has been cited by the judiciary as the main reason for the backlog.
The ministry, which drafted the terms of reference for the commission has also tasked the commission – headed by former Supreme Court judge and Law Commission of India chairman Justice PV Reddi – with reviewing the work environment for the lower judiciary and rationalising the cadre to "promote efficiency in judicial administration and optimising the size of the judiciary."
In October, Law minister Ravi Shankar Prasad had written to the chief justices of all 24 high courts seeking their views on creating a separate cadre of officers for handling the administration and finances of lower courts. These functions are currently performed by judges.
It will also recommend a permanent mechanism to periodically review the pay and perks of lower court judges. The last pay hike, which was a three-fold increase, was given to the subordinate judiciary in 2010 and was applied retrospectively from January 1, 2006,
Justice Thakur's claim is strongly contested by law ministry officials who say it is probably based on the law commission's 120th report of July 1987 that says India should have 50 judges for every 50,000 people, like the US.
"The 245th report of the Law Commission has already said that the criteria of rate of disposal and not the judge-population ratio should determine the number of judges," a senior official in the ministry said. The 245th report was released in July 2014.
The SC had directed the government on May 9 to set up the commission to review the pay scales, emoluments and service conditions for judicial officers of the subordinate judiciary.