Railways to build 500km wall along Delhi-Mumbai route to quicken pace of trains
Apr 16, 2018 06:24 PM IST
The wall along the Delhi-Mumbai route is aimed at restricting human and cattle interference on the railway tracks which slows down trains. The plan is expected to cost ₹500 crore.
The train journey between Delhi and Mumbai may soon get smoother with the Central government approving the construction of a 500km boundary wall along the railway track between the two cities in a bid to restrict human and cattle interference that often leads to a reduction in speed, according to senior Indian Railways officials.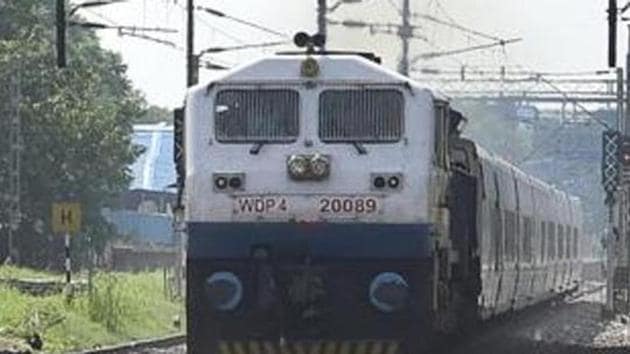 This is the first step towards converting the Delhi-Mumbai corridor into a high-speed zone, and track changes allowing express trains to attain the maximum speed of 160km per hour will be undertaken once the wall has been constructed, the officials added.
Currently, trains on this route can clock up to 130km per hour but rarely run at this speed for a considerable period because of the possibility of interference on the track. The fastest train journey between the two cities is the 16 hours it takes the Rajdhani Express to cover the distance.
"The Railway Board has given its approval. A survey will now be conducted to identify the vulnerable areas where the wall needs to be constructed. The fencing will be done in the urban areas and near busy railway stations along the route. The move will help achieving on-time performance and reduce the number of accidents on the route," said a senior railway officer on the condition of anonymity.
When contacted, Railway Board chairman Ashwani Lohani confirmed the move, and said that the fencing would be done in urban areas along the 1,384km route.
The plan will cost ₹500 crore and the Railways is working on a plan to implement a similar model on Delhi-Kolkata route, said the official quoted above.
Some of the major stations along the Delhi-Mumbai corridor are Mathura, Kota, Ratlam, Vadodara and Surat. Besides these cities, areas in Uttar Pradesh, Rajasthan, Madhya Pradesh and Gujarat where the possibility of interference is higher will be identified for fencing.
The height and design of the wall has not been decided yet but officials familiar with the development said that it will be an 8-10-feet-high concrete wall.
Experts described it as a much-needed move, and said it was standard practice the many countries.
"This is good from the safety point of view. The locomotive pilot is always tense, fearing an accident if the train is running at a high speed. Cattle interference and encroachment is common on the railway track and a wall is a must, whatever is the expenditure," said RK Singh, a former chairman of the Railway Board.
"But state governments will have to pitch in to ensure there is no further damage to the wall and any encroachment should be treated as criminal offence," Singh added.