Srijan scam accused dies in police custody due to kidney failure
Aug 21, 2017 06:49 PM IST
Mahesh Mandal used to undergo dialysis 2-3 times a week. His family members have alleged that administrative and police negligence was responsible for his death.
BHGALPUR:Mahesh Mandal, an official of the welfare department and a key accused in the Rs 700-crore government fund transfer scam, involving the Srijan Mahila Sahyog Samiti, an NGO, died at the Jawaharlal Nehru Medical College Hospital (JLNMCH) in Bihar's Bhagalpur district late Sunday evening.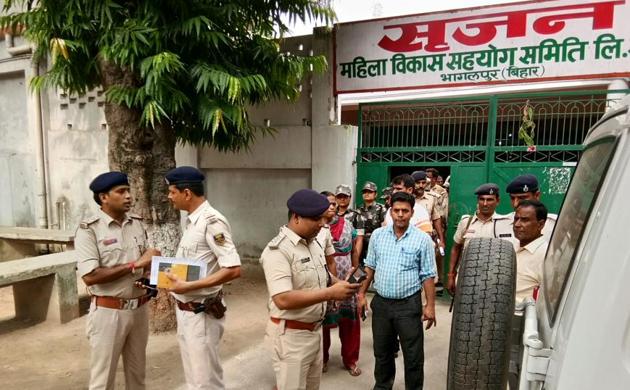 Doctors said Mandal was suffering from multiple ailments like kidney, heart, diabetes and hypertension. Mandal was brought to the hospital at Bhagalpur, 229 km east of Patna, late Sunday evening after he complained of acute discomfort due to urine retention.
JLNMCH medical superintendent Dr Ram Charitra Mandal told HT, "Mandal was brought to the hospital at 10.17pm and died at 10.37 pm on Sunday. He did not even give us time to run some tests or initiate medical treatment."
"On the basis of patient's case history mentioned on his bed head ticket, he was suffering from chronic kidney ailment, necessitating dialysis 2-3 times a week. He was also suffering from hypertension, diabetes and heart ailments," added the JLNMCH official.
Mandal was a key accused and investigators probing the scam perceived that he could have spilt more beans.
The scam came to light after a government cheque of Rs 10 crore presented at a bank on August 3 bounced due to insufficient fund. The Bhagalpur district magistrate had entrusted the probe to deputy development commissioner Amit Kumar. The state government on August 18 transferred Amit Kumar as district magistrate of Lakhisarai.
During probe, it came to light that some fraudsters were illegally transferring government funds to the NGOs account by forging the district magistrate's signature. It is believed that the scam was not confined to a one department but had spread to multiple departments beyond the geographical boundary of Bhagalpur.
Working in cahoots with bankers and treasury officials, the NGO used to surreptitiously divert government funds into its accounts. The NGO also allegedly fudged bank passbooks and escaped government audit between 2007 and 2014 and continued to earn interest on principal amount
The state government earlier recommended a CBI probe into the scam. Ten FIRs have been filed and 12 persons have so far been arrested in the Rs 700-crore scam.
An official of the welfare department, Mandal was arrested from his residence at Pista village in Jagdishpur block of district on August 13 after the state government unearthed the scam on August 4. Sources said it was on the basis of his statement to the police that Bhagalpur district welfare officer Arun Kumar was also arrested in connection with the scam.
Mandal's family members alleged negligence on the part of the administration and the police for the death and resorted to violent protest on the hospital premises.
Sources said Mahesh Mandal, prior to his arrest, was under consultation of experts from the PD Hinduja Hospital, Mumbai.
DRAG LINKS HERE
Bihar CM Nitish Kumar recommends CBI probe into Bhagalpur fund transfer scamAs Bihar reconciles accounts, AG set to audit Rs 600-cr fraudulent funds transfer records
.
Ever since chief minister Nitish Kumar unraveled the scam early this month, there have been flurry of accusations, with RJD leader Lalu Prasad alleging a nexus between the NGO founder Manorama Devi, since dead, and the BJP. Prasad had also shown photographs of some top BJP leaders with Devi.
Prasad dared the Prime Minister to take action against deputy chief minister Sushil Kumar Modi, who was the finance minister of Bihar during the period of the scam. The RJD leader even alleged that the fodder scam, in which he has been convicted, was 'peanuts' given the magnitude of the government fund transfer scam, which, he said, ran into thousands of crores of rupees.