SSB to create pen-portraits of 1 lakh jawans
The exercise is aimed at understanding strengths, weaknesses, interests, aspirations and personal and professional problems of troops.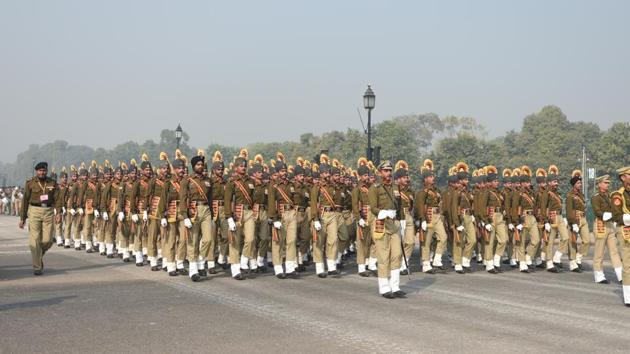 Published on Apr 15, 2018 03:27 PM IST
Press Trust of India, New Delhi |
Press Trust of India
Border guarding force Sashastra Seema Bal (SSB), that guards India's borders with Nepal and Bhutan, has launched a unique project to create "pen-pictures" of its about one lakh jawans detailing their physical, professional and behavioural traits.
The exercise is aimed at understanding strengths, weaknesses, interests, aspirations and personal and professional problems of troops.
The paramilitary force has started a unique Know your Personnel (KYP) programme, on the lines of the much-known Know Your Customer due diligence exercise, across all its formations in the country where the commanding officer will personally talk to each jawan and take down observations in their "own hand writing."
The force has also framed a maiden Personnel Charter to ensure timely problem resolution and ensure zero grievance amongst troops, on the lines of the Citizen Charter.
SSB Director General (DG) RK Mishra, while recently issuing a four-page SOP circular, has asked the commanding/supervisory officers to make a sincere effort and write a "pen-picture of 100 words of their troops covering physical, behavioural, professional and individualistic characters besides any significant issues observed by the commander."
The standard operating procedures (SOPs) have been accessed by PTI and it states that the commanders will undertake the exercise to better connect and know "the strengths, weaknesses, interests, aspirations and personal and professional problems of troops under their command."
It directs the officers to calmly ask their jawans about their problems and make them "comfortable" while probing about the problems being faced by them at work and at home.
The KYP, it said, is aimed to bring about "pyschological and physical well being of the personnel to ensure their maximum output on the field."
The SOP said that once the two programmes are "complied with in letter and spirit, it will be helpful in nurturing robust bonding amongst the troops and will also help in eliminating the grievances to a zero level."
When asked about it, the DG said while these mechanisms have been an inherent part of the force, it was noticed that over a period of time the interaction of an officer with his jawan had become a "matter of routine."
"Three-fourths of the force is below 35 years of age and constabulary and subordinate officers are the largest base of our organisation. Hence, keeping their motivation high and their stress-free well being is the most important thing when it comes to achieving success in our operational tasks," DG Mishra said.
These two unique initiatives have been launched, he said, to ensure that the jawans feel that they are an "integral and significant part" of the organisation.
The KYP dossiers of the troops, the SOP said, will be reviewed by the force headquarters every month and its timely completion will be a key "target" for commanders to meet.
The KYP records are meant to be revised after regular intervals.
The directive also identified the major reasons for grievances amongst troops-- inability to get timely leave, inability to keep their families with them while being on duty at the borders or other areas, failing to ensure proper education for children, health issues of family members and infertility issues among newly married troops as they cannot live with their spouses in the early part of their service.
The SSB is over 90,000 personnel strong and is the lead protection and intelligence gathering agency along the open Nepal and Bhutan borders on the country's eastern side apart from rendering multiple tasks in the internal security domain like anti-Naxal operations.
Topics
Close Story