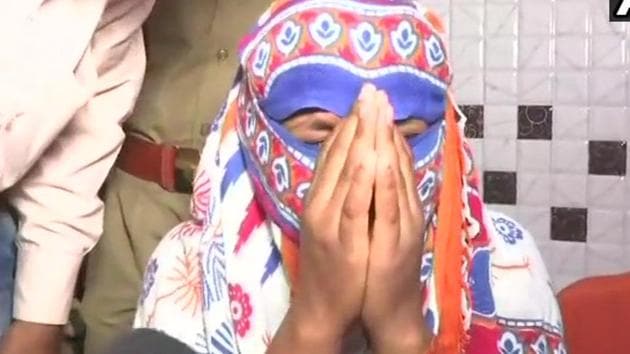 Unnao rape survivor demands MLA's immediate arrest, says she fears for her uncle's life
Uttar Pradesh DGP told the media that BJP MLA Kuldeep Singh Sengar, against whom an FIR was filed, will not be arrested by them as the CBI is taking over the case.
UPDATED ON APR 12, 2018 08:27 PM IST
A 17-year-old girl who has accused Uttar Pradesh legislator Kuldeep Singh Sengar of raping her said on Thursday she fears he will harm her uncle and should be arrested immediately.
"Why is he being shielded?" she said. "If the MLA is allowed to remain out he will not leave my uncle... He had earlier too hatched conspiracies against my kin," said the girl, a resident of Unnao district.
The girl was allegedly abducted and raped last year. The case sparked new headlines after the girl's father on Monday died of injuries reportedly sustained while in police custody.
The Uttar Pradesh government on Thursday announced Sengar, who belongs to the Bharatiya Janata Party (BJP), had been formally charged and handed over the case to the Central Bureau of Investigation (CBI).
"I will get justice only if CBI investigates the case with honesty. How will I get justice if they don't investigate honestly?" she said about the government's announcement. "Only when he is arrested, I will be satisfied and I will be able to say that the BJP government is doing justice."
Read | In midnight drama, Unnao BJP lawmaker Kuldeep Sengar meets police
The girl attempted to immolate herself outside chief minister Yogi Adityanath's residence on Sunday. She says her father was tortured by police and was arrested for trying to pursue the case.
Sengar has denied the charges. "I am a disciplined BJP worker. I am innocent. I am being implicated," he has said.
The state goverment rejected allegations that it had been soft on Sengar. "Nobody is defending him (Kuldeep Singh Sengar). All we are saying is that we have to hear both sides. Now that the case has been given to the CBI, they will decide on arrest," said OP Singh, the state's director general of police.
"If any evidence is found, the CBI will take a call if the accused has to be arrested or not," Singh said at a press conference in Lucknow.
(With agency reports)
Close