West Bengal: Pregnant woman kicked in stomach, loses baby; BJP leader held
Hindustan Times, Nadia (West Bengal) |
Halim Monal
Feb 23, 2017 04:48 PM IST
A pregnant woman lost her baby after being kicked in the stomach during a scuffle over playing microphone in high volume in Nadia district, police said on Wednesday.
A panchayat pradhan belonging to the BJP has been arrested in West Bengal for allegedly leading an attack on a pregnant woman that killed the unborn baby.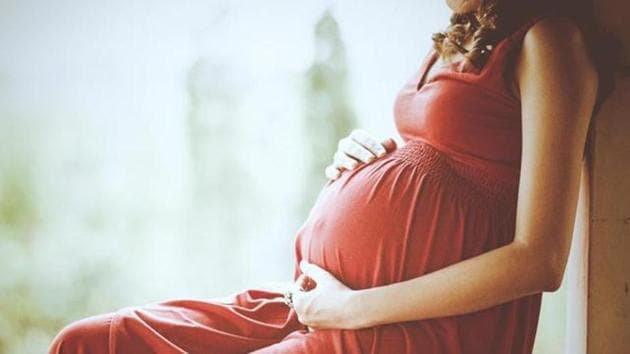 The 29-year-old woman, a resident of Tantla village in Nadia district, was allegedly assaulted on February 21 for complaining against a public address system playing devotional music, disturbing students preparing for board examination, sources said.
Palash Kumar Biswas, who was arrested the next day, denied the charge and said he was being framed. BJP supporters blocked NH-34, which connects Kolkata with north Bengal, on Thursday afternoon, demanding unconditional release of Biswas.
Another BJP functionary, Prahlad Santra, was also arrested while three men were missing, sources said.
The woman was allegedly kicked when she tried to help her nephew who was being beaten up a group led by Biswas, sources said.
The men were upset as the boy had complained about blaring music being played in a puja pandal in the village, the woman's husband said.
The woman was rushed to Dhubulia rural hospital, where the doctors referred her to Krishnagar. But, on Wednesday afternoon she miscarried.
In the evening, Biswas, the panchayat pradhan of Sadhanpara II gram panchayat under Krishnagar II block, was arrested.
"We have to wait for the outcome of the investigation. We deplore the incident but it is becoming a trend to blame any wrongdoings on BJP leaders," state BJP secretary Sayantan Basu said.
As the BJP tries to make inroads in West Bengal, it is facing stiff resistance from the ruling Trianmool Congress, often leading to clashes. Nadia like rest of the south Bengal is Trinamool stronghold.
BJP's Nadia district general secretary Mahadeb Sarkar said Sadhanpara was a party bastion and the Trinamool was trying to take control of the area.
"Earlier, they had tried to put our up-pradhan behind bars over a family dispute. Now they have targeted the pradhan," Sarkar said.
Krishnagar South MLA Ujjal Biswas, a Trinamool leader, denied the allegation of conspiracy. "The BJP is a party of inhuman elements. How can anybody kick a pregnant woman?" he said.
.