Bihar road rage: Rocky Yadav 'confesses' to killing businessman's son
Updated on May 14, 2016 08:50 AM IST
Rakesh Ranjan alias Rocky, the son of Janata Dal (United) MLC Manorama Devi, has reportedly confessed to murdering the teenage son of a businessman in a road rage case.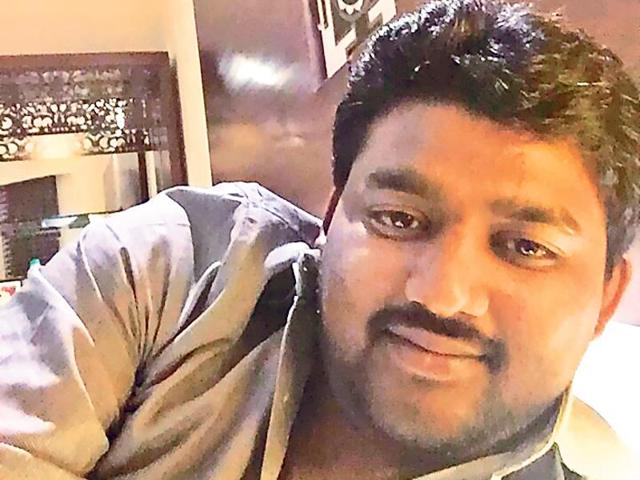 Rakesh Ranjan alias Rocky, the son of Janata Dal (United) MLC Manorama Devi, has confessed to murdering a teenager in a road rage case, a police source told ANI on Saturday.
Rocky, 21, was nabbed in an hour-long operation from an asphalt concrete plant belonging to his father, Bindi Yadav, around 4 am on Tuesday. Although the lawmaker's son reportedly confessed to mistakenly shooting 18-year-old Aditya Sachdeva back then, he later retracted his statement before the media.
Sachdeva, the son of a businessman, and four friends were driving home from a birthday party on the night of May 7 when they overtook Rocky's Land Cruiser on the Bodh Gaya-Gaya stretch. An incensed Rocky chased down the vehicle and roughed them up. It was when the five tried to escape in their Maruti Dzire that Rocky fired a bullet through its rear windshield — killing Sachdeva.
Read | AK-47s, SLRs: Rocky Yadav's Facebook posts show his love of guns
The incident spurred large scale protests across the state, with the BJP-led Opposition denouncing the "breakdown of law and order" in the state. While Lok Janshakti Party leader Chirag Paswan termed the shooting as "the return of jungle raj" in Bihar, the BJP held protest rallies in Gaya as well as other areas.
Devi herself went absconding after police recovered six liquor bottles during a raid at her residence. Possessing alcohol is a punishable crime in 'dry' Bihar. Rocky's father, Bindi Yadav, is in judicial custody.
Meanwhile, gun licences issued to Rocky's family were suspended on Friday after officials in Delhi and Gaya moved towards their cancellation.
Read | Bihar road rage: Gun licences of Rocky Yadav's kin suspended