What is emotional numbness? Expert on tips to deal with it
Jan 11, 2023 03:14 PM IST
Not being able to experience emotions and feeling disconnected from the outside world is called emotional numbness. You are more likely to be emotionally numb when you have depression or anxiety. Here's how to come out of it.
Emotions help us stay involved, aid in better communication and seek solutions for our problems. All emotions including joy, fear, anger and sadness have some or the other role to play in our life. When we do not feel our emotions and do not feel happy or sad anymore, life may seem worthless even in the presence of closest of our people. A traumatic event, depression or anxiety may cause emotional numbness in people. Certain anti-depressants and medication can also lead to emotional numbness as a side effect. However, the good thing is that it doesn't last forever and there is always something that you can do to overcome it. (Also read: Hrithik Roshan recalls he was 'on verge of depression': I thought I was dying when I was doing War)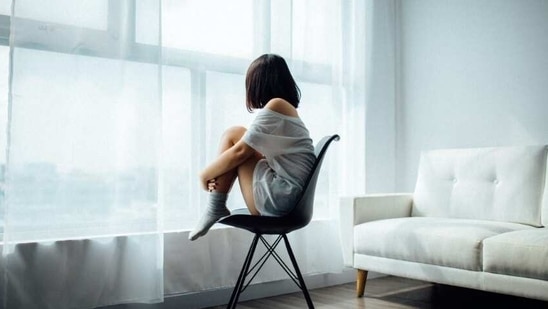 "Emotional numbness disconnects individuals from their inner world, external environment and loved ones. Those who experience it tend to feel estranged even when surrounded by people they care about; unable to fully access emotions such as joy or contentment. One of the leading causes of emotional numbness is a traumatic event or series of events. Trauma can include physical, sexual, or emotional abuse, as well as other forms of violence or extreme stress," says Dr Chandni Tugnait, M.D. (Alternative Medicines), Psychotherapist, Life Coach, Business Coach, NLP Expert, Healer, Founder, and Director of Gateway of Healing.
Depression and anxiety can also cause emotional numbness. People with depression may experience a loss of interest in activities they once enjoyed, as well as feelings of hopelessness and helplessness. Similarly, people with anxiety may have difficulty experiencing positive emotions or feeling relaxed. Another cause of emotional numbness can be from using certain medications, especially antidepressants, and psychoactive drugs, for an extended period. It can also be a side effect of chronic use of recreational drugs.
Dr Chandni Tugnait shares ways to deal with emotional numbness.
1. Seek professional help
If you believe you are experiencing emotional numbness, it is important to speak with a mental health professional or a therapist who can help you identify the underlying causes of emotional numbness and develop a treatment plan. An expert can help you work through any traumatic events and teach you coping skills for managing your emotions.
2. Practice mindfulness
Mindfulness can help you become more aware of your emotions and allow you to experience them more fully. It can also help you learn to accept your emotions and not judge yourself for feeling a certain way.
3. Self-care
Self-care is essential to emotional well-being. Make sure you are getting enough sleep, eating a healthy diet, and taking time to do things you enjoy. Taking care of your physical well-being will help improve your mental well-being.
4. Gradual exposure
Gradual exposure can help you build your emotional resilience and experience the emotions you are feeling. Allow yourself to feel, process and understand the full range of emotions in a safe environment.
5. Be patient
Dealing with emotional numbness can be a long and difficult process. It is important to be patient with yourself and understand that there is no 'quick fix' for it. Recovering from emotional numbness takes time and effort. It's essential to be patient with yourself and to remember that it's normal to have ups and downs in the healing process. With proper support and treatment, it is possible to experience a full range of emotions.