Hrithik Roshan recalls he was 'on verge of depression': I thought I was dying when I was doing War
Jan 04, 2023 02:44 PM IST
Hrithik Roshan opened up about being 'on the verge of depression' in a new interview. The actor recalled feeling he 'was dying', when he working on his 2019 film War.
Hrithik Roshan in a new interaction with his fitness trainer Kris Gethin opened up about his physical transformation over the years as well as his mental health during the shoot of his film War. The actor said he thought he 'was dying' while filming for the 2019 movie. Speaking about how he prepped for the action film, Hrithik said he was 'trying to achieve perfection for which he wasn't ready'. The actor revealed that he was 'almost on the verge of depression' and 'completely lost'. Also read: Hrithik Roshan sought help of Tiger Shroff's trainer as he struggled with medical problems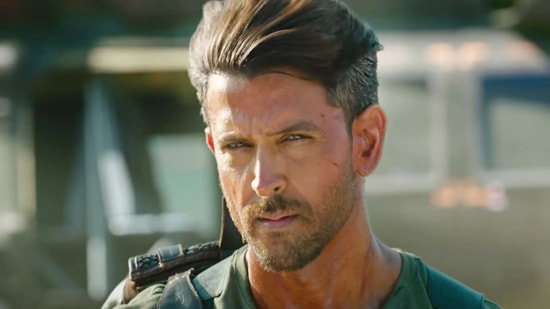 Action-thriller War was released in October 2019, and featured Tiger Shroff and Vaani Kapoor alongside Hrithik. It is one of Hrithik's highest-grossing films ever; however, the actor had a 'challenging' time while filming for it. He said he learnt he 'needed to make a change in his life' after he 'almost' suffered from depression.
Speaking with Kris Gethin, Hrithik said, "I feel as light and as fast as our last transformation. I thought I was dying when I was doing War. I wasn't prepared for the film and I was up against a really big challenge. I was trying to achieve perfection for which I wasn't ready. After the film, I went into adrenaline fatigue. For 3-4 months, I couldn't train, wasn't feeling good. I was almost on the verge of depression. I was completely lost and that's when I knew I needed to make a change in my life."
Kris also recalled training Hrithik in 2013, and said that the actor 'didn't take a day off in seven months'. He added Hrithik would always hit his targets, eat his meals right, go to bed early. He further said the actor has been dealing 'with a lot of injuries since he's been a teenager.
Responding to which, Hrithik said, "Maybe, age was one of those factors. Having said that, I know it wasn't age. It all boiled down to me not living the kind of life I should have – health-wise, body-wise. Somewhere along the way, I started feeling that it is okay to relax. I have to remember that even when I am playing characters like a visually-impaired man (in Kaabil), or a school teacher (Super 30), I cannot no longer let go off the lifestyle I have. This is not a transformation for the film. This is me trying to find the lifestyle that I maintain for the rest of my life. It is for longevity."
Hrithik Roshan was last seen in Vikram Vedha. The film also featured Saif Ali Khan and Radhika Apte. Hrithik will be next seen in Fighter alongside Deepika Padukone and Anil Kapoor. The action film directed by Siddharth Anand is scheduled to be released in January 2024.