I have absorbed shades of my characters in real life: Anushka Sharma
Hindustan Times, Lucknow |
Deep Saxena
Sep 18, 2018 12:38 PM IST
I am an amalgamation of characters I have played in films, says Anushka.
"I am very different from what I was 10 years ago. Today, I am an amalgamation of characters I have played in films. In 'Sui Dhaaga', Mamta's (her screen name) ability to assess the situation and say her thing in a very different way is something I must use in my life." That was Anushka Sharma, speaking when she was in Lucknow to promote her latest film, 'Sui Dhagha'.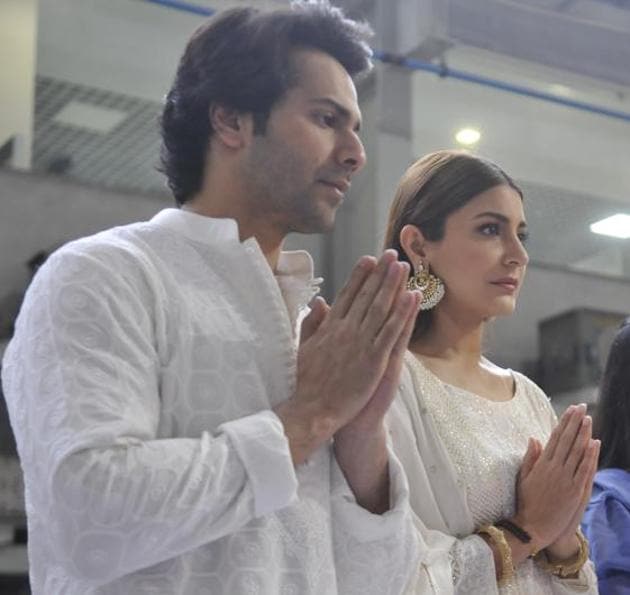 Talking about the challenges in adapting to the character of a simpleton housewife, she said, "I come from a middle-class family, so Mamta's world was not very familiar. But I had relatives from this strata (humble background) of society. I have observed them in life. I have grown up in Dehradun and my entire summer vacation would be spent there, observing people, as I am not very talkative. All these observations of life have been reproduced in the film."
She gives an example. "You must have noticed that some women laugh, but in a very apologetically way, covering their face with the hand or pallu. My taiji (aunt) used to do that! Thankfully, all that has come out very naturally on the screen."
Anushka has played housewife earlier too in 'Rab Ne…' and 'Sultan' but for this film, she had to leave her comfort zone.
"In personal life, I am not a very talkative person. So, my instincts are very different from that of Mamta's. I react very quickly to things and am very opinionated. With her (Mamta), she has an option but does not have the space to say it. She will access and manipulate things smartly while I will say something straight on the face and land in trouble. So, I had to remind myself constantly that you don't have to think, look, walk and smile like Anushka," she said.
This year the actor has four releases — Pari, Sanju, Sui Dhagha and Zero (in December).
"It happens with actors and has happened with me too that I sign back-to-back films and then realise 'Oh God, why did I do so'. I was shooting 'Zero' and 'Sui Dhagha' at the same time. I wanted to shoot them separately but then it's not in your hands. I shot for 'Zero', then shot this movie, which was completely different and after finishing it, went straight to 'Zero' again. It was very taxing." Besides, there are some other projects in the pipeline.
She laughs off the memes that flooded the social media. "What's not to enjoy it…they are pretty hilarious! It's the acceptance of the character that you can find it meme-worthy."
"What I promise with 'Sui Dhagha' is complete family entertainment, which will make you laugh, smile and cry too."