What if like Bihar, alcohol is banned in Delhi-NCR?
Bihar imposed total prohibition of alcohol on Tuesday, becoming the fourth Indian state to do so after Gujarat, Nagaland and Lakshadweep. As the national capital, should Delhi-NCR then take a cue and go dry (other than the weather of course)?
more lifestyle
Updated: Apr 07, 2016 20:22 IST
Bihar imposed total prohibition of alcohol on Tuesday, becoming the fourth Indian state to do so after Gujarat, Nagaland and Lakshadweep (Union Territory).
As the national capital, should Delhi-NCR then take a cue and go dry (other than the weather of course)? What would this mean?
For one, a drastic and welcome drop in crime, accidents, drunk driving, domestic abuse and local brawls (we hope). But on the other hand, the change would mean denying tipplers their daily fix and socially awkward beings their armour at get-togethers (we're sure).
We spoke to some alcohol 'aficionados' to find out what they think the National Capital Region would be like if it followed in Bihar's footsteps.
Drinking trips and highway jams
Since you can't really separate one from their drink, Raja Menon believes there will always be a scramble to get some from legitimate stores across borders.
"Given Delhi's central location, it would not be so difficult to get alcohol. Four hours in any direction, and you would find all that you need," said the 29-year-old comic web artist.
But this is likely to lead to nasty weekend traffic jams on highways and in turn affect inter-state commute, he added.
Hike in suicide rates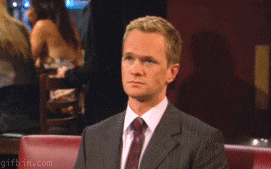 Many would probably agree with this, that alcohol comes in handy while trying to drown worries, sorrows, fears and other negative feelings.
"People frustrated with life have just that one drink to go to at the end of the day," said Arundhati Singh, a 26-year-old lawyer. "If you take even that from them, living would get difficult."
Read: Bihar goes dry: Five things you must know about liquor ban
A lot more protests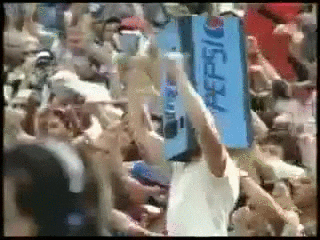 "We Dilliwalas love to take to the streets to protest. With something as big as a liquor ban, the streets would be filled with people protesting against the move until it is overturned. It will only add to the number of protests we already have on Delhi streets," said Naman Agarwal, a 25-year-old software engineer. Hard to argue with that.
Drab weekends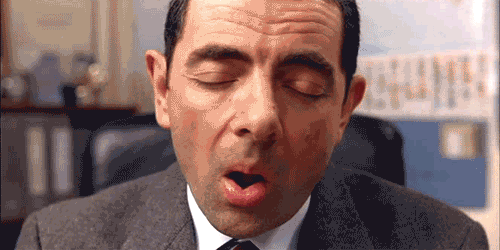 Delhi has much to offer in terms of leisure – culture, architecture, retail, arts. But, come summers, it's a cold draught with friends that always wins. Hanging-out with friends over weekends, a major stress buster for most, won't be the same.
"Alcohol is a great equaliser. It brings everyone on the same page and helps making friends easier. Meeting friends or new people would not be as much fun without alcohol," said 26-year-old Spandan Murthy, a structural engineer.
Senaara Ailawadi agrees, and she would know; she's a public relation officer. "We would miss out on so much fun. Liquor helps you ease a bit and gives you such fantastic and hilarious memories. We'd not be looking forward to spending time with friends on weekends as eagerly as we do now."
We'll get poorer, so would the government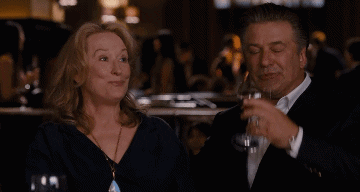 Making cigarettes more expensive has hurt smokers, but has hardly cut down on their number. Manish Sain, a 28-year-old media professional, thinks the same would be the case with alcohol.
"No ban can prevent booze lovers from drinking… Because it would get costlier, I might drink four times a week instead of everyday. It would burn a bigger hole in my pocket but that's that."
Praditi Jain, a 23-year-old analyst, adds, "Government gets a sizeable share of its taxes from liquor licenses. There is a liquor store every 1.5 kms. It will lose out on a lot of money. It cannot afford to ban alcohol."
Read: Bihar turns dry as CM Nitish Kumar announces total prohibition on liquor
Big, fat Punjabi weddings won't be the same
Can you imagine weddings in Delhi without the free flow of alcohol? "Punjabis would just abandon Delhi as their wedding destination and we would be losing out on the hullabaloo, revelry and madness that these weddings are," said Tara Saboo, a 30-year-old event manager.
In demand: Friends in the army
We've envied people in the defence services for the subsidised rates at which alcohol is available in defence canteens. If prohibition did come into force, everybody's going to want a whole friend's list of them.
"Being friends with people from the army will come back in vogue, more out of necessity than anything else," said Zoya Wahi, an account manager.
Delhiites will get creative
From trying out other substances to attempting to brew their drink, Delhiites predict the city is going to have a new fad take over.
"People will start brewing their own alcohol and get to learn a new art," said Harshit Passi, a 23-year-old engineer while Shreya Jain, a public relations officer, thinks other substances like Marijuana could find new takers.
"If alcohol actually does get banned in Delhi, we'll have to wait until Patanjali comes up with its ultra-legit rum," joked a 24-year-old travel writer, Shreshti Verma.
With no liquor around, people will have to look for other reasons to blame all that is wrong with the society. "It would be interesting to see what could get as infamous as alcohol," added Rahul Tyagi, an analyst by profession.
So Delhi, in case you are thinking about the ban, you know what to factor in. Our advice, don't do it *hic*.