Batman v Superman Ultimate Edition review: The BvS we've been waiting for
Batman v Superman: Dawn of Justice Ultimate Edition review: Rejoice! Zack Snyder's film is saved. Ben Affleck is still great, and this time Superman isn't whiny.
movie reviews
Updated: Jul 04, 2016 19:13 IST
Batman v Superman: Dawn of Justice Ultimate Edition
Director - Zack Snyder
Cast - Ben Affleck, Henry Cavill, Gal Gadot, Jesse Eisenberg, Amy Adams
Rating - 3.5/5
The Batman v Superman Ultimate Edition comes carrying the hopes of every fan who walked out of the theatre back in March disappointed at what had just unfolded before their eyes. When BvS clumsily underperformed both critically and commercially, the night was at its darkest. The Ultimate Edition, with its 30 extra minutes, was the dawn we were all waiting for. It has arrived.
Zack Snyder could never have anticipated it. He wanted to make a grand Superman movie, a movie about the character he loves, told with real-world consequence, gravitas and mythic stakes. He wanted to make an alien invasion movie in a post 9/11 world. He wanted to tackle themes of life and death in a summer blockbuster. And then, when Man of Steel came out in 2013, the director found himself fending off harsh criticism about the seemingly nihilistic third act mayhem his film ended with.
Read Batman v Superman review: Doesn't come close to The Dark Knight movies
Defeated, he back-pedaled. He promised that the sequel, Batman v Superman: Dawn of Justice would address the consequences of Superman's actions. It was always the plan, he said, worryingly unconvincing. When BvS released to toxic reviews back in March, Snyder, now visibly slighter, greyer and carrying the appearance of a man whose soul the devil was feasting on even as the world ripped his film to shreds, promised more answers in Justice League, a film that he was against all odds, still on schedule to direct.
Read: Top 10 Batman and Superman comics
The DC Extended Universe is only two films in, but it has already become the most reactionary film franchise in recent memory. Each new film is a direct, unplanned response to the previous one. But before Justice League rights the many, aggravating, awful wrongs of Batman v Superman, Snyder, as a last-ditch attempt to salvage whatever goodwill he could, has released his vision of the film, his director's cut, the version he claims is the most accurate representation of his vision.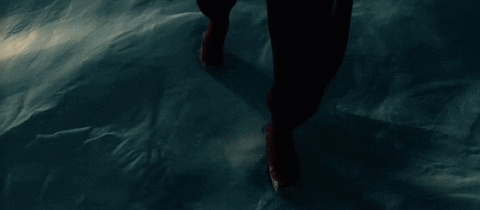 And against all odds, all rational expectations, all sense of logic - it's good. Now don't let's all get carried away: It's still a deeply messy film, but boy, is it a relief to have a version of it that can be (and isn't this all that we wanted in the first place?) enjoyed.
The most frequent criticisms of the theatrical cut of BvS were the haphazard editing, the incoherent flow from one scene to another, and the general lack of connective tissue to bind the convoluted story together. Snyder's trademark stunning visuals, his firm grasp on staging fluid action, and Ben Affleck's Batman, however, were all, correctly, praised.
Read: Best and worst of The Dark Knight & Man of Steel
This Ultimate Edition is a bittersweet experience. It shows us how close we were to a good film, and how arbitrary things like this can sometimes become. But, thankfully, the most noble accomplishment of this cut is that now, finally, we can all stop blaming Zack Snyder. It was not his fault. You couldn't tell from the theatrical cut, but he had a vision for this movie and from the scenes that were left out, you can also tell that he didn't really have a plan B.
When his film was hacked by the studio, after predictably balking at its 3-hour runtime, Snyder didn't know how to improvise.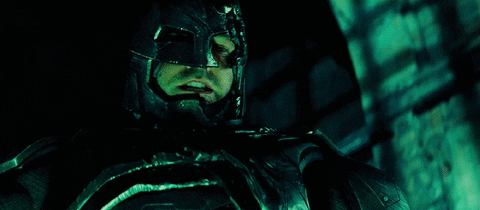 Suddenly, with just a few short inserts, a few establishing shots, a lingering transition, an added line of dialogue, the movie is transformed. Suddenly, Superman's arc isn't whiny. Suddenly, Lois Lane is a character and not a placeholder. Suddenly, Batman's scandalous murderousness starts making sense – it's still a horrible decision to make him kill – but at least now, it makes more sense, God help us. So what if the Martha payoff remains iffy and Jesse Eisenberg's Lex Luthor remains, persistently annoying.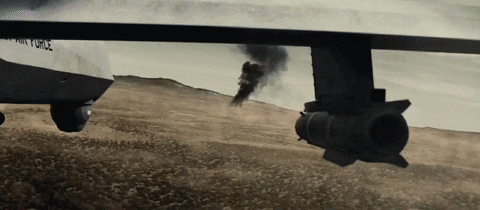 Just a few more minutes of that Africa scene, an added subplot of a woman named Kahira, a simple conversation between two Gotham City cops, a stray comment by a shamanesque man in the mountains and a subtle sprinkling of R-rated blood splatter have made Batman v Superman a good – but still not great – film. It's ironic that in a film so monumentally huge, all it took to destroy it were the tiniest details. But now, Snyder has reclaimed ownership of it. It has become more in line with the tone he experimented with in Watchmen. It has finally become a Zack Snyder movie.
Read: In defence of Sucker Punch: It's Inception by BvS director Zack Snyder
So rejoice: It is a good day. We can all now finally spear the theatrical cut of Batman v Superman with a shard of pure Kryptonite. We can send into the Phantom Zone. We can make Jesse Eisenberg nervously cackle at it. Whatever. Because we don't ever have to watch it again. Never, ever, ever, ever again.
Follow @htshowbiz for more
The author tweets @NaaharRohan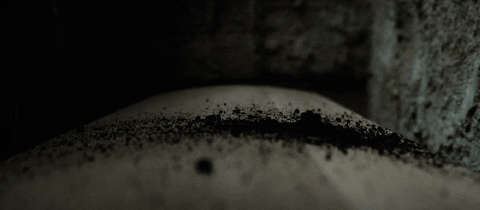 Watch the Ultimate Edition trailer here
First Published: Jul 04, 2016 15:57 IST