In defence of Sucker Punch: It's Inception by BvS director Zack Snyder
The similarities between the opening scene of Batman v Superman: Dawn of Justice and director Zack Snyder's 2011 sci-fi/fantasy Sucker Punch are obviously the work of the same man, but only Sucker Punch deserves the passionate defence.
hollywood
Updated: Mar 26, 2016 12:26 IST
Sucker Punch
Director – Zack Snyder
Cast – Emily Browning, Abbie Cornish, Vanessa Hudgens, Jena Malone, Jamie Chung, Oscar Isaac, Carla Gugino
Rotten Tomatoes rating – 23%
"Hands-down the most nightmarishly awful film of the year."
- Steven Rea – Philadelhia Inquirer
"The movie is like an arrested adolescent's Google search run amok."
- Richard Corliss – Time
"Manages to be ugly, stupid, offensive, depressing, sexist and boring in equal measures."
- Clem Bastow – The Vine
It's uncanny, really. The similarities between the opening scene of Batman v Superman: Dawn of Justice and director Zack Snyder's 2011 sci-fi/fantasy Sucker Punch are, in hindsight, obviously the work of the same man. Both scenes tell an origin story, they set the tone for the film that follows, are shot in Snyder's trademark stylish slo-mo, and are scored to melodramatic music. Both films lie in the 'rotten' batch on the review aggregator website Rotten Tomatoes, but only Sucker Punch deserves the passionate defence.
Read the Batman v Superman review
In defence of Transformers: Why it's Michael Bay's masterpiece
In defence of Bigg Boss: Trying too hard to be stupid but it's not
Watch the opening scene here
The film was ripped to shreds when it came out all those years ago. Snyder's previous film had been the under seen and similarly under appreciated animated adventure Legend of the Guardians: The Owls of Ga'hool, but he was better known for his dark adaptations of 300 and Watchmen. And one look at his filmography should be a clear indicator for how his movies are usually received: They're as divisive as white at a funeral. Or black. This analogy just became perfect.
THE CHARACTERS
Just the way the movie opens is flat out brave. Despite being the lead character, Emily Browning speaks her first line of dialogue after about 18 minutes. And what's that other, really great movie that opens in a similarly memorable manner? You got it; it's There Will Be Blood.
The five main leads have names that can only be found in the movies. They are: Baby Doll, Sweet Pea, Rocket, Amber and Blondie. Without reading too much into it, the names are pretty much the opposite of their respective characters' personalities and appearance.
Introducing Baby Doll, Rocket, Amber, Blondie and Sweet Pea.
THE PLOT
Sucker Punch's plot is where the movie gets its title from. As you try to wrap your head around the Inception style Matroska doll structure, you begin to appreciate the unusually complex themes that're at work here. Baby Doll is institutionalized in a facility straight out of a gothic horror novel. In order to cope with her new environment and with the looming threat of lobotomy, she decks it out as a burlesque club moonlighting as a brothel in her head. In this, the first level of fantasy, the patients of the mental asylum become the slaves at a bordello. And Snyder doesn't stop. He adds another dimension of fantasy with a second level to which Baby Dolls escapes. This is where most of the movie's action takes place. It is the inside of Baby Doll's mind. Like Alice from Alice in Wonderland – a major inspiration for the movie – Baby Doll's survival depends on her imagination.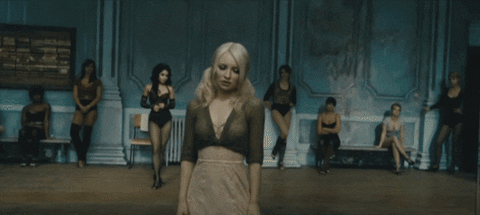 THE ACTION
It's no secret that if there's one thing that everyone agrees on, it's Snyder's unmatched ability to stage melodic action. His gorgeous visuals are cut so gracefully that it makes the whole thing feel like a feature length music video. Maybe that's not your thing, but there's only so much generic action you can consume.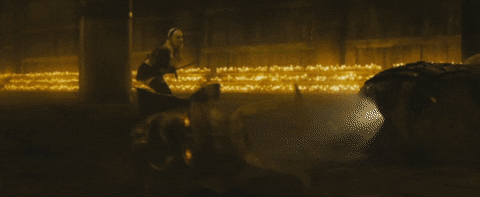 Think about all your favourite action movies. Look at movies like Die Hard, Transformers, The Bourne Ultimatum, The Raid, or even Mad Max: Fury Road. They're all action movies, but could they be more different? What unites all these films is the fact that they've evolved from the trappings of their genre and become something unique, which is exactly what Sucker Punch does. And it does it across all genres. The fantasy action sequences range from samurai battles, to LoTR style high fantasy, to futuristic dystopian sci-fi. In one movie, Zack Snyder deconstructed not one, but four genres.
THE MUSIC
Very few directors – I can think of only Quentin Tarantino, Guy Ritchie and Xavier Dolan – have the ability to use popular music as a soundtrack for their movies as effectively as Zack Snyder. His choice of music here is almost as perfect as some of the images that it accompanies. From cover versions of Iggy Pop and The Smiths to the surreal new age music of Bjork, even if you hate Sucker Punch, you can't deny the fact that you got a great mix-tape out of it. And then there's that incredible fan theory that suggests the entire movie in synchronized to Pink Floyd's seminal album The Dark Side of the Moon. But let's not even go there.
Listen to the Sucker Punch soundtrack here
FEMINISM
The elephant in the room - or the shogun in the dojo – is definitely feminism. This was what got everyone riled up when the movie first came out. How could these characters be feminist heroes and wear clothes straight out of a teenager's fantasy? Why does Baby Doll have to enter a dream state to fight her oppressors and why can't she face them in the real world? Keeping aside the obvious philosophical debates about what is real and what isn't, it must be pointed out that slipping into a fantasy world is a very real coping mechanism employed by thousands. To simply dismiss it as weakness is unfair and cruel.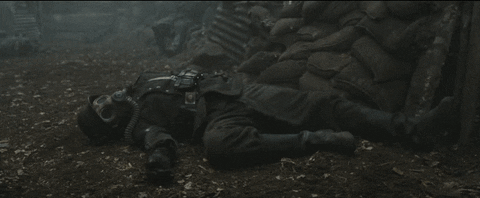 Each female character in the movie is an empowered warrior. Just notice their appearances. Every man in this movie is a grotesque caricature. But every woman is radiant. It shouldn't matter what they wear. This is the same argument 'feminists' employ when they defend their rights to dress as they please. So why is it suddenly objectionable for Snyder's characters to wear provocative clothing? They want to provoke. Deal with it. Also, you must remember: A substantial chunk of the movie is, after all, set in a brothel. And really, what a person wears should never define them. These girls enact justice, escape their tormentors and fight for themselves. So what if they look amazing doing it?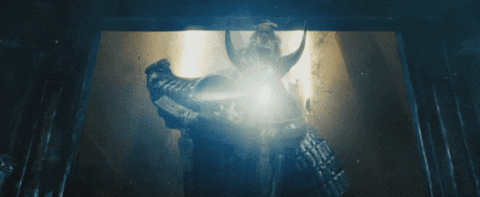 ZACK SNYDER
Snyder is a master at visuals. He has the rare cinematic gift of being able to tell a story entirely through images. Perhaps that's why a common criticism thrown at his movies is that they're thinly written. But Sucker Punch was Snyder addressing those very allegations. It was his first movie that he'd written himself. It was his first movie that wasn't an adaptation. It featured, in an unusual move for a genre that is largely male dominated, not one, but five women as its leads. It was described, by the director himself, as 'Alice in Wonderland with machine guns.' And I don't know about you, but hearing this description for the first time sold me completely.
Watch a great video on the use of slow motion in Zack Snyder's movies here
Slow Motion in the Films of Zack Snyder from Art of the Film on Vimeo.
Follow @htshowbiz for more
The author tweets @NaaharRohan
First Published: Mar 26, 2016 12:24 IST