After 20 years of hearing voices in her head, 32-year-old woman cured of rare epilepsy in Mumbai
Hindustan Times |
, Mumbai
Sadaguru Pandit
Feb 19, 2018 10:12 AM IST
Doctors said that she would have seizures once or twice a month, where she would feel tightness in her throat and locked her jaws, making it unable for her to speak.
When an engineer from the city reported hearing voices in her head, the family did not understand whether it was mental condition, neurological disorder or supernatural occurrence. Nearly 20 years after the patient, who is now 32-years-old, first talked about the voices, neurologists, based on detailed case history followed by tests done in Mumbai and Bangalore, diagnosed her condition as a rare form of epilepsy and successfully performed a surgery to remove a small section of the brain—responsible for the condition.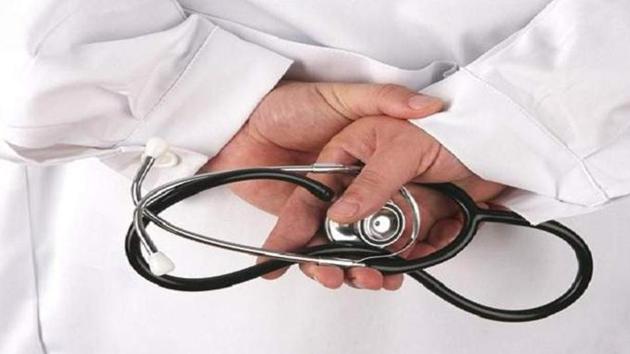 Discussing the case, neurologists from Mumbai cited several studies which revealed that in less than 2% patients of Temporal Lobe Epilepsy (TLE) (type B epilepsy) the patients suffer auditory auras where they hear voices, at times followed by seizures. In over 90% of the cases, lack of detailed case history or delay in diagnosis results in patients being treated for variety of other psychological and neurological ailments with no results.
"Since the age of 12, the patient was suffering from auditory auras and epileptic seizures which couldn't be controlled by medicines. In the past five to six years, the episodes became frequent and she could hear people fighting and talking around her, five times a day, which were frightening and confusing for her and the family," said neurologist Dr Jayanti Mani from Kokilaben Dhirubhai Ambani Hospital who is treating the patient.
Doctors said that she would have seizures once or twice a month, where she would feel tightness in her throat and locked her jaws, making it unable for her to speak. The family visited a number of specialists and when there was no avail, family members even suggested that the cause might be more of a supernatural than clinical.
"In such cases, an MRI scan gives an accurate idea about the malfunctioning area of brain which is causing the episodes. But as the MRI was normal, we conducted a three-day long video EEG, a continues mapping of her brain where we could record and live seizure to identify the problem area and additional tests were done with the help of National Institute of Mental Health and Neurosciences, Bangalore," added Dr Mani.
However, the tests suggested that the epileptic firing focus was deep seated in the brain. The exact location had to be identified and the doctors decided to perform an advanced procedure, known as stereo EEG where thin hair like wires that record electric currents from the brain are entered in the part of the brain which is supposedly malfunctioning to identify the source of abnormality.
"It was a multidisciplinary procedure where several specialists discussed the case over and over again to come to a conclusion about the diagnosis and treatment. Finally when we found the problem area, which was the part of brain related to auditory senses but was causing the seizures, we surgically removed it after ensuring it wouldn't cause permanent damage to any of the sensory or motor functions of the patient," said Mani added.
Two months after this complex surgery, doctors said the patient is yet to experience any auras or seizures which had affected her quality of life. However, doctors said that it's important to wait for at-least a year to see if any of the seizures repeat to term the surgery successful.
Dr Paresh Doshi, director of neurosurgery at Jaslok Hospital and Research Centre, said that such cases show the importance of seeking right medical help which is often delayed. "Most important part of the treatment and diagnosis is to study every aspect of the case history to identify the nature of the condition because otherwise, auditory auras can be connected to migraine, tumour, tinnitus or even a mental condition such as schizophrenia or psychosis. But since cases of epilepsy, the condition has to be treated for a minimum of two years with drugs before considering the option of surgery, patients often reach us late and their condition becomes severe," said Dr Doshi.