Bisexual men need more help to tide over identity crisis: Experts
Updated on Jan 05, 2017 10:21 AM IST
A study said 82% of bisexual men pretended to be heterosexual — owing to peer pressure and marriage — as opposed to just 41% of gay men.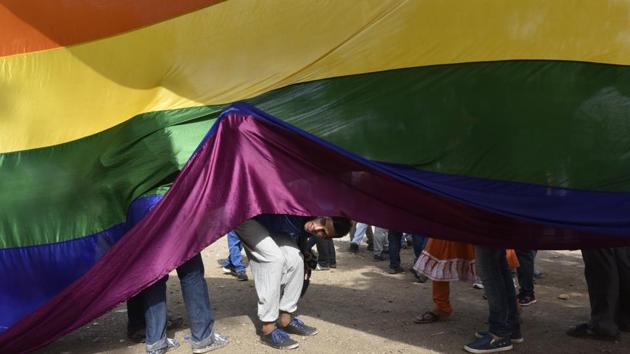 Hindustan Times |
, Mumbai
Sadaguru Pandit
Bisexual men are at a greater risk of facing psychological issues like identity crisis and depression than gays.
A study by the Center for AIDS Prevention Studies, University of California, John's Research Institute, Bengaluru, The Humsafar Trust, Mumbai, The Tata Institute of Social Sciences, Mumbai, University of Minnesota and The University of Texas Health Sciences Center at Houston, said 82% of bisexual men pretended to be heterosexual — owing to peer pressure and marriage — as opposed to just 41% of gay men.
"On a subconscious level, the bisexual men try to choose the opposite sex as a preference since it's a socially accepted preference. Gay men don't face the issues because they are not attracted to women at all," said Dr Sagar Mundada, MD psychiatry from KEM Hospital . He added that the after effects of hiding their sexual preference for a long time, results into perverseness, depression and sexual violence.
Counselling and support groups could help bisexual men avoid an identity crisis and psychological issues, said psychiatrists and sexologists.
Dr Parul Tank, consultant psychiatrist for Fortis Hospital, said bisexual men, as a result of suppressed feelings and identity crisis, face numerous issues like sexual dysfunction, anxiety, depression and sharp behavioural changes in the latter part of their lives. "I have a number of bisexual patients, who usually after six months or one year of marriage, realised that they are homosexuals. While at one end, coming out of the closet becomes very difficult due to permanent female partners, orthodox marriage settings, and lack of support, on the other end, their suppressed sexual preference towards men, over a period of time, results into alcohol abuse, drug abuse, anger and the inability to perform in any relationship," said Dr Tank, adding that it's a vicious circle of problems.
Dr Mundada said considering the process of understanding their own sexual preference is a process that runs from adolescence to adulthood, majority of bisexual men, realise only in their mid 30s about their attraction towards the same sex.
The experts stressed that support groups and intervention programs can be very helpful for bisexual men to accept their sexuality and not feel trapped in their marriages. Registering with NGOs and sharing their experiences with like-minded people as well as clinical experts, can result in better mental and physical health for the bisexuals.
Read
Gay, bisexual men under 26 years more prone to committing suicide
From public toilets to beauty contests: Five wins for LGBTI rights in 2016