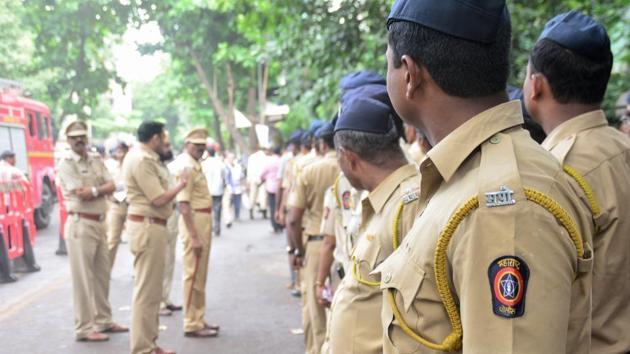 Maharashtra police stations don't file FIRs in 50% of cases, shows internal survey
In-house survey conducted by state police administration shows burking of crimes and lessening of offences by police stations is as high as 50%
UPDATED ON DEC 09, 2017 02:50 PM IST
In May, a woman approached a police station in Nashik rural area, complaining of rape, but the officers only filed a case of molestation. Three months later, when the forensic science laboratory confirmed sexual assault, they changed it to rape.
This is not an isolated incident of police lessening an offence (filing a charge that is less grave compared to the offence committed; for instance molestation for rape) or burking crimes (refusing to register FIRs in cognisable offences).
According to an in-house survey conducted by the state police administration, a first of its kind, burking of crimes by police stations across the state is as high as 50%, while the same holds true for lessening of offences. "Burking of complaints is a serious issue. It amounts to tampering with the criminal justice system," said Bipin Bihari, additional director general (AdGP) of police, law and order, who was instrumental in conducting the state-wide survey to check the ground reality at police stations.
With the Nashik incident as a trigger, the survey started four months ago. Several constables of the state crime investigation department (CID) and citizens from across seven police ranges were handpicked for the task. "The constables and citizens were briefed about the task and split into groups of 4-5," Bihari said.
The group members, posing as complainants, were sent to police stations at different times with complaints of street crimes such as assault, pick-pocketing, theft of mobile phones, chain-snatching or robbery.
The responses to the complaints were collated after three months. "It was shocking to find that in 50% of the cases, the police stations did not file FIRs, although the cases were cognisable in nature," said another senior state police official.
In a majority of cases, where the police did register offences, they applied non-cognisable sections, with the intention of not initiating investigation or to ensure that the cases did not add up to the list of FIRs.
"This has become a practice at police stations. The department is happy measuring its' efficiency through annual statistics denoting escalation or decline in crime rate. Increase in crime rate brings wrath of seniors and in turn junior-level officers," said an assistant commissioner of police (ACP) posted in a suburban police station.
Former director general of police (DGP) Pravin Dixit said the problem is a result of inadequate supervision at police stations by superior officers. "The unit in charge should ensure complaints are duly registered and investigated," he said, adding the crime and criminal tracking networking and system (CCTNS), which was launched earlier this year, could help address the problem effectively. "The system facilitates registering of online complaints. Irrespective of jurisdiction limitations, once the complaint is lodged, it is automatically transferred to the police station concerned. This leaves little room for burking by the officials," he added.
Following the survey, the Director General of Police (DGP) office has asked Inspector Generals of Police (IGPs) in each of the seven police ranges to come down heavily on officers found guilty of refusing to register FIRs or trying to lessen offences. "The punishments recommended range from reprimand for first-time offenders to severe punishments such as suspension and departmental inquiry against repeat offenders," Bihari said, claiming within a month of the directive being issued, the registration of offences witnessed 8% jump, compared to the figures in the corresponding period in the previous year.
'Question cops when crime numbers drop'
Former police commissioner MN Singh said strict action should be taken against officials refusing to file first information reports (FIRs). Excerpts from an interview:
What are the reasons behind burking (not filing FIRs in cognizable offences)?
Burking of crimes or minimising the gravity of an offence is endemic to police stations across the country. The problem existed even before Independence. Unfortunately, little has been done over the years to address it.
Who is to blame?
It's a combination of many factors. Firstly, people are ignorant about law. For a cognisable offence, say when someone's pocket is picked, the police have to register an FIR for theft. However, in most cases, they register a non-cognisable offence and give a number scribbled on a piece of paper. The complainant feels his complaint has been registered. The fact is he has been fooled by the officer concerned.
Secondly, after Independence, our Indian Police Service (IPS) fraternity has completely failed to effectively address the issue.
The third factor is overemphasis on statistics and crime management by superior officials. The seniors are happy to show the government that the crimes have reduced. One way to achieve it is by not registering FIRs.
What is the effect of such a practice?
Crimes keep multiplying, while people are denied justice. It encourages criminals' tendency to perpetuate more crimes.
Which area is more vulnerable -- urban or rural?
It exists everywhere, in varying degrees. In cities like Mumbai, shortage of staff in police stations takes a toll on the registration and investigation of cases. In rural areas, poor supervision of police stations owing to distance from headquarters contributes to the problem. The level of awareness about law in rural areas is also low compared to cities.
What is the solution?
The police headquarters need to issue clear guidelines to all police stations to register offences and stop bothering about the statistics. No explanation should be sought from officers for surge in the registration of offences. On the contrary, explanation should be sought for not registering cases.
Burking of crimes should be viewed very seriously and appropriate severe action should follow against the defaulter.
The situation should be gauged from time to time through an internal vigilance mechanism, say by sending decoy complainants. The assertion that statistics represent crime control must go. In a growing society, crime will not reduce.
Can technology help?
Online registrations of FIRs leave little chance for the officer to deny filing an offence. With
CCTV cameras, supervisory officers can check the happenings at every police station. Also, mandatory video recording of the interaction between a complainant and officials at the police station can act as deterrent.
Close