Railways are phasing out asbestos, a suspected health hazard
Apr 23, 2018 12:28 PM IST
Asbestos manufactures say that the alarm over asbestos is unwarranted, as only some products made from the material are dangerous to health
In June 2009, this journalist had reported that the broken-down asbestos roof of a pedestrian bridge in a railway station in Mumbai was being replaced by metal sheets.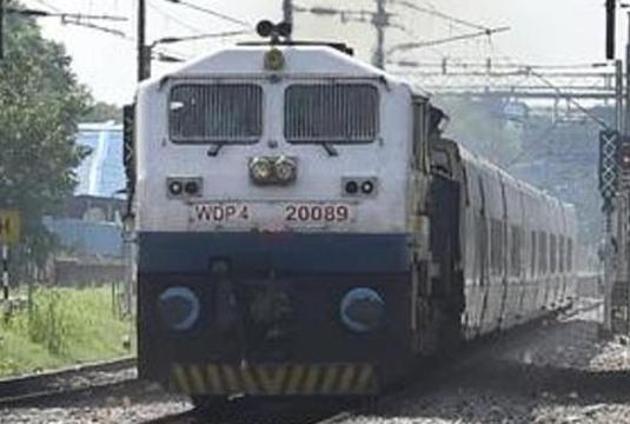 The report from an obscure suburban station would have been insignificant but for the fact that asbestos sheet, which is manufactured from a naturally occurring fibrous mineral, has been an important construction material for India's railways. Most railway stations in India – there are nearly 8000 - have asbestos in their premises. The sheets are made by bonding asbestos fibres with cement. The product is used as roofing and partition material for stations, workshops and worker's quarters. It is also used as insulation material in places with extreme weather.
But studies have shown that asbestos fibre can be dangerous. The American federal public health body, the Agency for Toxic Substances and Diseases Registry (ATSDR), says that the fibre, if inhaled for a long period of time, can cause asbestosis, or scarring of lungs. The material can also cause pleural diseases, where there is a change in the lining of the lungs. In some cases, inhalation of the fibre can cause cancer. ARSDR says that not everyone who comes in contact with the material develops health problems and that it is people with other preconditions who are more vulnerable.
The plan to replace asbestos at railway stations with metal, which was started a decade ago, is now a major project. Recently, the railways announced that all new railway stations will have metal sheet roofs. Asbestos roofs at older stations will be phased out. "Metal sheets look appealing as they are pre-painted. They do not break; they only bend on impact while asbestos has to be painted after it is installed, and it can break," a railway engineer had told this reporter.
Asbestos manufactures say that the alarm over asbestos is unwarranted, as only some products made from the material are dangerous to health. The Asbestos Cement Products Manufacturers Association (ACPMA) says that groups campaigning for the phasing out of asbestos are often supported by manufacturers of iron material who will benefit if mining and manufacturing of asbestos is banned. During the hearing of a writ petition asking for restrictions on manufacture and sale of asbestos product, the ACPMA had blamed ductile cast iron producers of supporting litigation aimed at asbestos makers.
"Actually, as far as we are concerned, health-wise there no problem in the manufacture, sale and distribution of what you call asbestos in India," said G Vivekanand, chairman, ACPMA.
An asbestos manufacturer told this reporter that asbestos as a raw material is harmful. "So, precautions have to be taken during manufacturing and packing. But in roofing sheets, asbestos fibre is bonded with cement and cannot escape into the air," said the representative of a firm.
According to Vivekanand, the concentration of asbestos fibre in Indian products is low – as little as eight percent. "It is certain types of fibres, used as insulation material, which are problematic. The fibre is a naturally occurring substance and our products are made scientifically and are safe," said Vivekanand. "The railways may decide to use other materials for aesthetic purposes; it is their outlook, but asbestos sheets are longer lasting than metal, which will last only a few years."
ACPMA says that the railway's decision to reduce asbestos use does not affect them much. "Right now we are not in government construction. We are able to sell the material outside," said Vivekanand.
But groups like Ban Asbestos Network of India (BANI), a group creating awareness about the possible hazards of asbestos, have been campaigning against the use of asbestos. The group said that health concerns about the material have prompted countries to ban the manufacture.
Disposal of the asbestos retrieved from railway will be a tough task as the material is used widely. Asbestos products that are breaking down can release the fibres in to the air. According to BANI, there is probably no public building in India that does not use the material. The railways have said that they will be using 'scientific' landfilling methods to dispose of the asbestos waste.