Unshackled media makes for robust democracy
Updated on Nov 30, 2018 01:08 AM IST
In most parts of the state, and particularly in Mumbai, relations between the media, the state administration and the police have been cordial if not convivial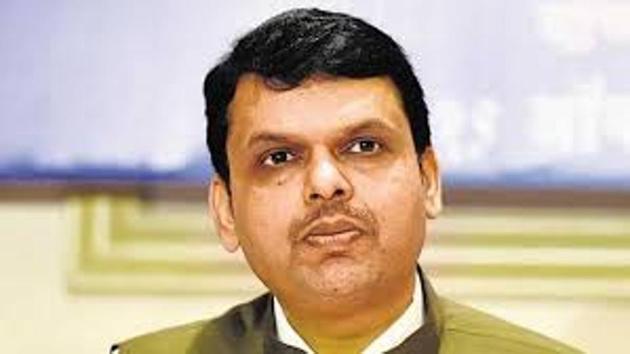 Hindustan Times |
Ayaz Memon
As reported by this newspaper on Thursday, chief minister (CM) Devendra Fadnavis has promised action within 15 days against a police inspector and a sub-inspector who had arrested journalists Ram Parmar and Mohammed Hussain for simply going about their professional duty in June.
Parmar and Hussain, who report from the Palghar area, had gone to the local police station to get inputs into a dacoity case when the police apprehended them. Khan was punched in the chest, his camera was confiscated and he was locked up in a room for hours. Parmar, who questioned the cops, was threatened.
Subsequently both were arrested under section 353 of the IPC (obstructing government servant) and put into Thane Central Jail for five days.
The issue flared up locally and in the media, and was even brought up in the assembly in July during the monsoon session, but the government seemed to be dragging its feet. Protests by several journalists' bodies recently refocused attention on the matter.
Happily, with the CM now deciding to move ahead in the matter, hopefully this case will find closure.
In another instance, a reporter from the newspaper The Hindu, while covering a rally at Azad Maidan against the proposed refinery in Nanar (Ratnagiri) this week, was thwarted by a sub-inspector when he tried to speak to the protesters.
The journalist approached the Mumbai Press Club for support. This matter too was brought to the notice of the chief minister, who to his credit swiftly ordered an inquiry into the incident.
To be fair, these are not everyday occurrences. In most parts of the state, and particularly in Mumbai, relations between the media, the state administration and the police have been cordial if not convivial.
My personal experience with police – from highest to lowest rank – in the past four decades has largely been of ready cooperation, barring the odd fractious incident that happens everywhere.
If I have still chosen to dwell on these recent cases in some detail, it is to highlight the problems that the media often faces in their professional pursuits, and which seems to be growing.
On some beats, particularly, journalists are seen as adversaries rather than those doing a specialized job that demands them to scrutinise, inquire and investigate. Sometimes those in uniform or authority see this as irksome or intrusiveness.
Fact is, journalists function in a highly competitive environment. Their current status and future livelihood depends on quickly and how comprehensively they fulfil assignments.
Some, in fact, run great personal risks in pursuing their vocation, and there have also been instances where they've paid with their lives: J Dey and Gauri Lankesh, for example.
This does not mean that journalists have a halo on their heads. As in every profession, there are some journalists who are incompetent, have an incomplete understanding of the law, are unjustifiably demanding or are charlatans peddling fake news.
But by and large in my experience, most are earnest and responsible professionals striving to do their best: just as one would imagine those in uniform or those occupying positions of great power.
Because these professions are so closely intertwined yet driven by different compulsions, the relationship can get prickly.
However, whatever the rough edges, a fine understanding of each other's professional motives and practices is fundamental to maintaining a healthy, robust and functioning democracy.
This is where, in the larger context, the scenario tends to get a little worrying. The media is coming under increasing duress. This is not restricted to India, but globally, going by the World Press Freedom Index put out by the advocacy Reporters Sans Frontieres (RSF).
In this year's index, India ranks at 138, two notches lower than in 2017. This is just one rank higher than Pakistan, and below nations like Uganda, Afghanistan, Chad, Qatar, Zimbabwe otherwise thought to have a muzzled media.
The RSF Index is not gospel, yet is a signal of about the travails that exist for journalists in the country and why those in authority need to ensure that democracy and freedom – within the framework of the law – is not shackled.
Personalise your news feed. Follow trending topics