What has Mumbai youth worried? Body image, academic pressure, relationship issues
Updated on Sep 24, 2017 12:23 AM IST
The Mumbai groups made posters illustrating their problems and potential solutions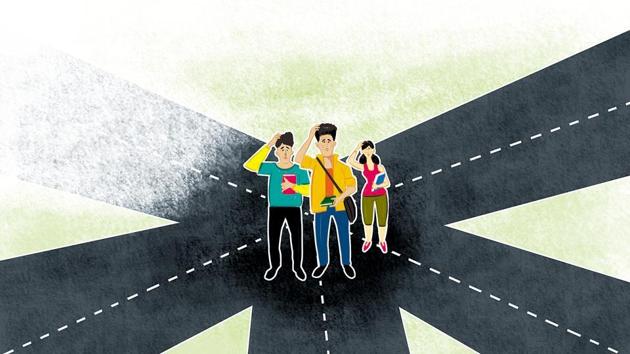 Hindustan Times |
, Mumbai
Aayushi Pratap
"Please don't judge people based on how they look, how much they weigh or what they wear," pleaded a 19-year-old man to a packed room at the Tata Institute of Social Sciences' convention centre on Saturday afternoon.
He and 350 other young adults had gathered to identify the major problems that adolescents face, but do not have the means to express.
Divided into eight teams, with one mental health expert as the group leader, they identified and discussed the major problems that concern today's youth — body image, depression, substance and alcohol abuse, academic performance and relationship problems.
The event — called 'Eunoia', which means 'well mind' or 'beautiful thinking' — was organised by Roundglass, an organisation that works towards raising awareness about mental health issues in colleges.
Vipul Paliwal, 21, a student of psychology at Amity University, said his group emphasised the need for self-acceptance and minimal use of social media. "If a person spends too much time on social media, he ends up comparing himself to his virtual peers," he said.
Dr Kishore Kumar, director, BANYAN, a Chennai group providing mental health services, said literature shows that depression and anxiety-related disorders are the commonest mental health problems."Of these, it is believed that 20% are caused by genetic factors while others seem to have an environmental influence," said Kumar.
The groups made posters illustrating their problems and potential solutions.
Dr Nilesh Shah, head of department, psychiatry at Lokmanya Tilak Municipal General Hospital Sion, who lead one of the groups, called it a fantastic initiative. "These students will become ambassadors of mental health awareness. They will go back to their colleges and promote the campaign in their own way," said Shah.