'Learning at Presidency was enriching. Teaching at Presidency has been life-affirming'
Updated on Jan 19, 2017 09:18 AM IST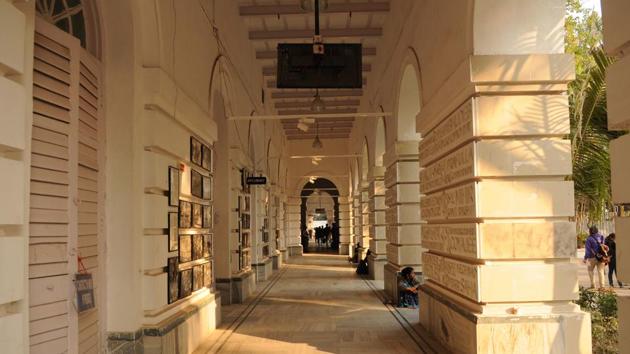 2017 marks the bicentenary of Hindoo College, Kolkata, which was renamed Presidency College in 1855. The College, affiliated to the University of Calcutta, was given the status of an independent university in 2010.
From very early on I knew I wanted to go to Presidency College. My mother wanted me to be a doctor. I told her they did not teach medicine at Presidency. My father insisted I inherit the family profession and become a lawyer. My response to him was similar.
In high school, my friends had convinced me that if I didn't qualify for the IITs, people would think I was dumb. The general sciences apparently were only for students who didn't get into the IITs, in one or two attempts. So I sat for all the entrance exams, and I got admitted to all the places my friends coveted.
And then I joined Presidency to read physics.
At Presidency I met some of the cleverest and most fiercely talented people I have met in my life so far. Many of them were my fellow students - I cannot imagine a more vibrant bunch at any college at this level. And many of them were our teachers.
We in physics were a smug and arrogant bunch - seven of us had ranked among the first 20 in the higher secondary exams. However, very early on in the first year, we were put in our place, when we failed in the first exam on mathematical physics given by our formidable head of the department, Prof Amalkumar Raychaudhuri (AKR).
In fact the highest mark was 10%. We had been given deceptively simple problems that required us to think in a way we hadn't been used to for the bookish exams we had been so proud of conquering.
Our education had just begun. Prof Shyamal Sengupta repeatedly reminded us to look beyond our textbooks, and read widely. We were encouraged by Prof Hemendranath Mukherji to turn our routine lab experiments into little projects, worrying about how to design them better.
Our creative life outside the classroom involved debate, poetry, theatre and art. The highlight of my second year was editing the College magazine - visiting many illustrious alumni for contributions - Satyajit Ray, for instance, took a few minutes to design a lovely cover for us.
I went out into the world with my head held high, knowing that I had received my basic training from and with the best. The academic courses in my two years at the University of Oxford, where I went next, were mostly disappointing after the rigour through which we had been put at Presidency.
Prof Roger Penrose, on hearing I had come from Presidency, wondered how it had felt being taught by AKR. Penrose and Stephen Hawking at that time had been working on their singularity theorems, building upon some of the seminal work done by our head of physics at Presidency.
Presidency gave most of us this confidence to take on the world - something most Indian institutions now fail to give their students.
Much of who I am is due to the college. I did not hesitate, therefore, to return as faculty when I was given the opportunity. Re-imagining the institution for its third century has been a worthwhile challenge, and I am glad that I have had the opportunity of playing a role in it.
I have taught at various institutions all over the world for over three decades now - I have no hesitation to say that I haven't seen smarter and more talented students anywhere else.
Learning at Presidency was enriching. Teaching at Presidency has been life-affirming.
Somak Raychaudhury is director, Inter-University Centre for Astronomy and Astrophysics, Pune. The views expressed are personal
Personalise your news feed. Follow trending topics