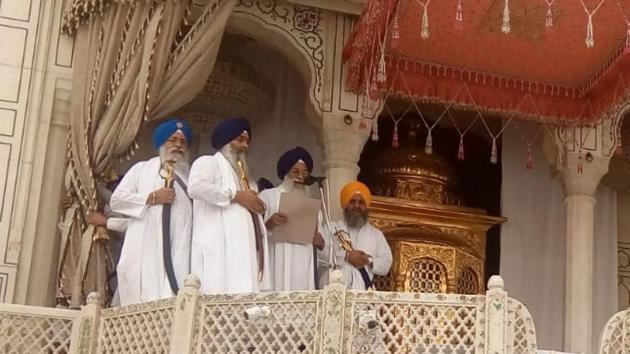 Excommunication attack on freedom of speech, says New Zealand radio host
The Sikh clergy had resolved to expel Harnek from the 'panth' and asked the sangat to take legal measure to shut his radio channel.
UPDATED ON JUN 16, 2018 01:39 PM IST
Reacting to the Akal Takht's order to excommunicate him, New Zealand-based Radio Virsa owner and host Harnek Singh said the move is an attack on the freedom of speech and expression and he does not care about it.
The Sikh clergy on Thursday resolved to expel him from the 'panth' and asked the sangat to take legal measure to shut his radio channel charging him with distorting Sikh history, misinterpreting Sikh philosophy and making derogatory remarks against Akal Takht jathedar Giani Gurbachan Singh.
Objecting to calling him with surname 'Neki', he said through the radio he is speaking against the religious and other kinds of establishment and would continue his struggle against it. Challenging the Akal Takht jathedar to hold a debate with him, he said the Takht jathedars don't have to reply to the questions raised by him.
"After coming to New Zealand, I came to know about the freedom of speech and expression but In India there is no such freedom. As far religious platform is concerned, those who thrive on it use the jathedars for their vested interests. Actually, they fear demolition of their establishment. There is no place of the 'jathedari system' in Sikhism. I raise such voices for which I have to pay," he said.
"As far the measures to shut my radio channel, this is not possible until we meet six standards set by the Broadcasting Standard Authority (BSA). Already, their men lodged complaints against my radio, but they were declined by BSA," he said, adding, "Irrespective of the rulings of the jathedars, we will carry on with our mission through the radio."
Hailing from Hoshiarpur district, Harnek went to New Zealand during the days of militancy in Punjab in 1987. Besides working as operation manager in a factory which manufactures precast concrete, he launched community radio from Aukland to spread his views five years ago.
Close