HT Youth Forum 2017: If not cricket, Gambhir would've joined army
Updated on May 29, 2017 12:32 AM IST
His message for youth: "Work for your country in your chosen field. The country comes first as it is your first identity."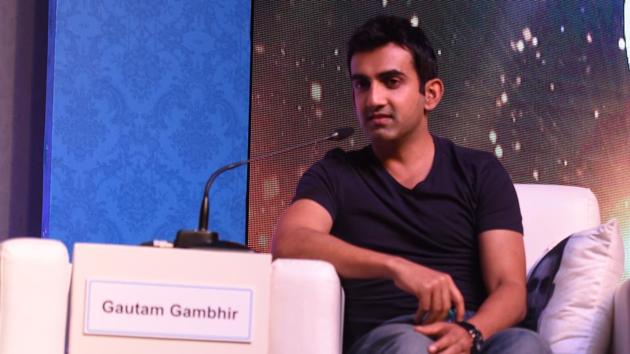 Hindustan Times, Chandigarh |
, Chandigarh
Mukesh Rawat
If not a cricketer, Gautam Gambhir would have joined the Army. The left-hand opening batsman from Delhi says the Army has been his "passion and true love". "They are the ones who work for this country absolutely selflessly. They are the actual heroes, not anyone from Bollywood or cricket," he says.
Speaking to Hindustan Times at the sidelines of HT Youth Forum 2017 in Chandigarh, Gambhir says one of the biggest challenges the youth face today is that of financial insecurity.
"Security comes with financial backing and employment. In sports, we need to create an environment wherein a sportsperson feels financially secure post retirement. Young sportsperson should also keep a back-up plan," he says.
Speaking on the role of sporting leagues like the Indian Premier League, the Indian Super League, among others, Gambhir says, "The leagues are very good as they provide financial security and platform to the young sportsperson. But, we must understand that the shelf life of a sportsperson is limited. What happens after they retire? How do you make them feel secure after that is what matters."
"If we can create such securities, the youth will take up sports as a career option," he adds.
Gambhir however says with fresh energies and idea that the youth bring in, things are changing. "Across professions, there is a lot of emphasis on getting young people in. This is a massive change which comes through change in mindset as well," he says.
On the role that the youth can play in bringing a change, whether it be a teenager eyeing to join the Indian cricket team or anyone else, Gambhir says the mantra is to keep working hard and believing in yourself. "Be honest to your profession. Look forward to work for your country, whether you are in sports or otherwise, country should always come first as it has given you the biggest identity," Gambhir says.
When asked if there has is any special attachment with Chandigarh-the City Beautiful, the Kolkata Knight Riders skipper said the city is his favourite. "Coming here always makes me happy as it is my favourite city. One of my best memories are attached with it because I have scored two test centuries here," he says.
Personalise your news feed. Follow trending topics