Punjab minister Charanjit Singh Channi is not new to controversies
Updated on Oct 26, 2018 09:23 AM IST
A Dalit face in Capt Amarinder Singh's cabinet, Channi believes in astrology and his friends say he even practices "weird" things to keep shining in politics.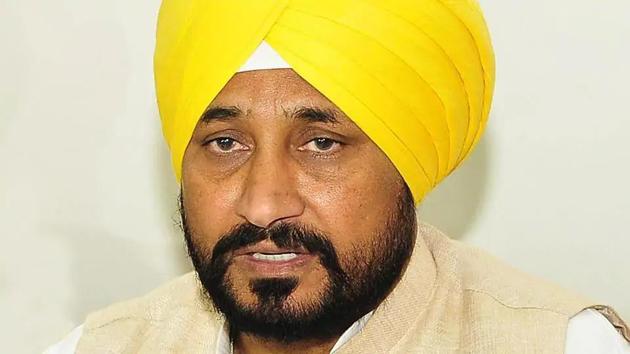 At the centre of political storm after a woman IAS officer accused him of sending "inappropriate" text messages to her, Punjab technical education minister Charanjit Singh Channi, 48, is not new to controversies.
Right from fulfilling his astrological desires to allegations of illegal mining in SBS Nagar district, Channi, a three-time MLA from Chamkaur Sahib in Rupnagar district, has courted controversies at regular intervals in his 18-month tenure.
A Dalit face in Capt Amarinder Singh's cabinet, Channi believes in astrology and his friends say he even practices "weird" things to keep shining in politics.
A few days after he was inducted into the state cabinet, Channi, on the advice of an astrologer to have east facing entry to his house for political gains, illegally constructed a road from a park outside his official residence in Sector 2, Chandigarh. Within hours, the road was razed by the Chandigarh administration.
Again on his astrologer's advice, Channi rode an elephant in the lawns of his house in Kharar. His picture of the "elephantine" act went viral and left many amused.
In February this year, Channi's act to flip a coin to decide on the right candidate, out of two nominees, for the post of a lecturer in a polytechnic institute left the ruling Congress embarrassed. A government spokesperson had to clarify that the minister's intention was to allot the posts in a "transparent" manner after a video clip of his "toss" act went viral on social media.
In October last year, Channi, who took an entrance test to pursue PhD on the Indian National Congress, failed to clear it, but later Panjab University authorities allegedly relaxed norms and slashed passing marks for SC/ST students, just to accommodate the minister.
As the minister of technical education, Channi remained at loggerheads with officials working with him and he was accused of recommending transfer of one of the IAS officer whom he didn't like.
Meticulous rise in the Congress
Channi's spectacular rise in politics, especially in the Congress, has also earned him many political enemies even within from his own party. His political journey started as a president of the Kharar municipal council 2002. He contested the 2007 assembly polls from the Chamkaur Sahib constituency as a Congress rebel and won as Independent. In 2012, he joined the Congress and won the seat. In 2016, he was made the leader of opposition in Punjab assembly against the wishes of Captain Amarinder Singh-led camp. He draws his strength from the Congress high command and hardly has any sympathiser among his cabinet colleagues.
In the eye of storm
Despite being a member of Amarinder cabinet, Channi has often criticised the style of functioning of the government on various issues. He has been an open critic of the government on the issues concerning the Dalits and has accused the government of neglecting the community in the appointments made in the office of advocate general. In a cabinet meeting last week too, Channi criticised the government on Bargari issue. This is the reason why the minister's well-wishers consider "leak" of the IAS woman's complaint as a strategy to politically finish Channi.
Close Story
Personalise your news feed. Follow trending topics