Vijay's fans troll journalist Dhanya Rajendran. These stars faced their wrath too
Aug 08, 2017 05:24 PM IST
Dhanya Rajendran was trolled relentlessly and abused online by actor Vijay's fans. Fans of South Indian stars are rabid in their attack and many stars have had to endure their wrath.
Over the weekend (starting August 4) journalist Dhanya Rajendran has been in news for the worst of reasons -- trolling. On August 4, Dhanya tweeted about her disappointment with Shah Rukh Khan's latest film Jab Harry Met Sejal. All would have been fine had she not committed a fatal flaw -- she compared the film to an older film of Tamil superstar Vijay called Sura, adding that the SRK film was worse than that.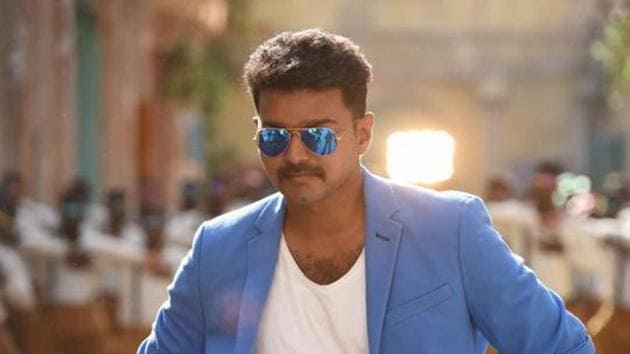 That was it. What followed was a barrage of relentless online abuse and non-stop trolling. What started as fans turning up in hordes and abusing her online on Friday, became an organised activity by Sunday. On August 6, a hashtag #PublicityBeepDhanya was created and used in more than 30,000 tweets to target Dhanya. Soon, it became a trend. The fact that it was organised became evident when she received tweets with a warning at at 5:40 pm on Sunday, 20 minutes before the hashtag was created and started gaining traffic. Dhanya has screenshots of the tweets.
Speaking to Indian Express, she said that though TwitterIndia was quick to react and blacklisted the hashtag, what would become of other people who didn't have access to people who matter. "Twitter India blacklisted the hashtag immediately after I pointed out to them that they can't talk about security for women when there is a hashtag that is an abuse trend. My only problem is I have access to Twitter people, so I could do it. What about so many others who don't?"
Much of the anger concerned a handful of earlier tweets where Dhanya had said some unsavoury things about Vijay. The actor's fans started digging up older tweets to prove their point. Despite the fact that the hashtag had been taken down, the torrent of abuse didn't really stop. One particular instance that Dhanya cited was that of a man who tweeted a picture of hers, insisting that it was proof that she slept around. While a number of people complained about it, the tweet was still around as Twitter India did not understand Tamil.
Here's what she said: "There was one guy who was the creepiest who tweeted my picture saying it is evident from my face that I have slept around a lot. I had put out a tweet asking people to report the tweet. I am sure at least 200 people would have reported it but the guy is still on Twitter because Twitter does not understand Tamil," she said.
Dhanya also complained while all this was happening, the actor in question, Vijay, chose to remain silent. He ought to have asked his fans to restrain themselves.
While trolling is a universal phenomenon, fans of South Indian stars seem to be a vocal lot and, often, violent. And when the object of their abuse is a woman, the online abuse is worse. The rivalry between actor Vijay and Ajith may or may not be as intense, but their fans have taken it to all new level. With access to Twitter, it has acquired a whole new dimension. Trolling the stars is a favourite sport for many of them.
Thing have often come to head. In 2015, fans of Ajith trolled Vijay on his birthday. The hashtag #VijayTheCurseOfCinema started trending when a teaser of Vijay's film Puli was released on the actor's birthday.
In March this year, popular South Indian singer Chinmayee was in news for speaking up against online trolls and rape threats. She started an online petition urging Twitter to "clean up its act" and show "zero tolerance" to rape threats on its platform by shutting down abusive accounts en masse.
In 48 hours, her petition hosted on Change.org, garnered 40,000 signatures.
Chinmayee, known for her songs in South Indian and Bollywood films like Guru, Chennai Express and Two States, has herself been a victim of abuses on Twitter.
"It has been four years since I faced rape threats on Twitter, but the situation today is the same, if not more vicious for women. I continue to get rape threats, if people disagree with my views," she had told Deccan Chronicle.
"I am deeply disturbed by the unrelenting use of terms such as rape or gang rape or acid attack on Twitter, to intimidate women for holding a contrarian view. I started this petition on Change.org to get Twitter users to stand up against this abuse and say #RapeThreatsNotOk," she said.
In February this year, the fans of Pawan Kalyan and Allu Arjun where involved in an intense 'dislike' war. Teasers of two Telugu films, Allu Arjun's Duvvada Jagannadham and Pawan Kalyan's Katamarayudu, were targetted by fans of the respective stars.
Fans attacking a rival star is an old practice which continues till this day. In 2016, at a film promotion function in Vijaywada, fans of Pawan Kalyan asked Allu Arjun to chant 'Power Star' (that's what Pawan Kalyan is called by his fans) which Arjun refused saying "Cheppanu brother (I won't say it)" sending Pawan's fan into a fury. Arjun has been a target ever since.
Follow @htshowbiz for more
"Exciting news! Hindustan Times is now on WhatsApp Channels
Subscribe today by clicking the link and stay updated with the latest news!"
Click here!
Get more updates from
Bollywood
,
Hollywood
,
Music
and
Web Series
along with
Latest Entertainment News
at Hindustan Times.