A
₹

724 crore boost in union sports budget

Feb 01, 2023 11:58 PM IST
A sum of ₹1,000 crore has been earmarked for the government's flagship project, Khelo India
In the year of the Asian Games and qualifications for the 2024 Paris Olympics, the union sports budget saw a significant jump in allocation on Wednesday. The sports ministry has been allocated ₹3397.32 crore for 2023-24 – an increase of 723.97 crore from the previous fiscal. The budget for the previous financial year was ₹3062.60 crore (revised: ₹2673.35cr).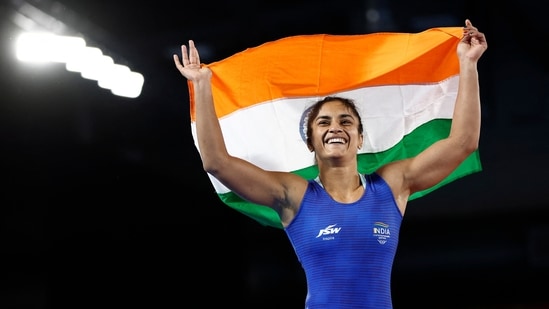 The Asian Games, postponed last year due to Covid, are due to be held in Hangzhou, China from September 23-October 8. India's elite athletes have also started preparing for various Olympic qualification events.
Also Read | Sai Praneeth, Kiran George in men's singles second round in Thailand Open
The allocation for National Sports Federations (NSFs) and Sports Authority of India (SAI) have gone up. Assistance to NSFs has been increased to ₹325 crore from ₹280 crore in 2022-23.
SAI has been allocated ₹785.5 crore, an increase from last year's revised budget of ₹749.43 crore. It was originally allocated ₹653 crore in the last financial year. SAI oversees the preparation of national teams, manages national camps, provides infrastructure and other facilities to athletes besides appointing coaches, including foreign experts.
A big chunk of the sports budget will go for government's flagship programme, Khelo India. It gets ₹1,000 crore, an increase of ₹400 crore from the revised allocation of ₹600 crore set aside for it in the previous budget. Under the scheme, Khelo India Youth Games and Khelo India University Games are organised. It has become the platform for talent identification and nurturing through its various schemes. The budget for Khelo India has steadily risen since its inception in 2018.
A major allocation of ₹107.84 crore has been made for the National Sports University in Imphal. Set up in 2018, NSU is a first-of-its-kind institution which imparts studies in sports science and medicine, coaching, sports management and technology.
The National Centre of Sports Science and Research, under which financial assistance is given to medical colleges and Universities to develop centres of sports science and research, has been allocated ₹13 crore.
There has been a ₹10 crore dip in incentives to athletes, from ₹55 crore last year. To fight the doping menace, the National Anti Doping Agency has been allocated ₹21.73 crore. The National Dope Testing Laboratory in Delhi, whose accreditation was restored by the World Anti-Doping Agency in December, 2021, gets ₹19.50 crore. A National Anti-Doping Bill was passed last year to create a statutory body for regulating anti-doping activities in sports.