Latest from chief justice
The judge endeavoured to remove doubts about the independence of the judiciary in India, emphasising that the Indian judiciary eternally guards constitutional rights in the world's largest democracy.

Recently, a private member bill, seeking to set up regional benches of the top court in the same spirit of promoting accessibility, was moved by senior advocate and MP P Wilson in Parliament, CJI NV Ramana said.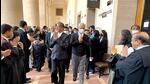 CJI Ramana was holding a conversation with US Supreme Court judge Stephen Breyer, 83, at a webinar on comparative constitutional laws when the issue of the age of retirement between the two judicial systems cropped up.

Speaking at the inauguration of a two-day judicial conference on Mediation and Information Technology in Gujarat, the CJI Ramana also said the country's alternate dispute resolution (ADR) model has the potential to transform India's legal landscape.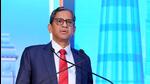 "Whatever fight you may take, that is alright. But do not try to malign the courts. I am watching in this court also, it is a new trend," the CJI said.