Latest from citizenship law
The interior ministry also plans to relax some language requirements for elderly immigrants and make it easier for people to hold multiple nationalities.

Published on Nov 25, 2022 10:15 PM IST
The data was released by Union minister of state (MoS) of home affairs Nityanand Rai as a reply to Haji Fazlur Rehman, a Bahujan Samaj Party (BSP) MP in Lok Sabha.

Updated on Jul 19, 2022 03:55 PM IST
Written by Sharangee Dutta | Edited by Sohini Goswami
, New Delhi
The changes to the law on nationality and passports will allow expatriates to become dual citizens for the first time. Dual citizenship was earlier banned in the Emirates.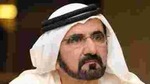 Published on Jan 30, 2021 06:41 PM IST
By
hindustantimes.com | Edited by Ayshee Bhaduri
, Hindustan Times, New Delhi
The plural basis of citizenship was carried into the Citizenship Act, 1955 whose primary purpose was to determine the principle of "acquisition and termination" of citizenship to supplement the constitutional provisions.

Updated on Nov 25, 2022 04:19 PM IST