Latest from containment zone
The spurt in the number of containment zones has come amid a spiralling fifth wave of infections for the city, which has seen the daily case load hit record levels in Delhi, pushed by the highly transmissible Omicron variant of the coronavirus

Updated on Jan 14, 2022 07:13 AM IST
As on December 30, Delhi had 849 micro containment zones, up from 176 on December 20, shows data from Delhi's district administrations.

Published on Dec 31, 2021 10:20 PM IST
Village head cites wedding organised recently as the prime reason for spike in coronavirus cases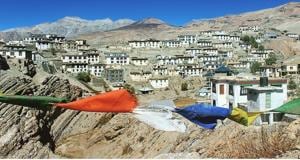 Published on Dec 05, 2020 11:57 AM IST
According to district officials, the number of containment zones might rise with the increase in the number of coronavirus screening tests being conducted and the consequent climb in the cases of the infection here.

Updated on Sep 08, 2020 06:40 PM IST
New Delhi |
By
Press Trust of India| Posted by Susmita Pakrasi
Delhi on Friday recorded 2,914 new Covid-19 cases taking the total number of infected individuals to 185,220 so far, even as 161,865 people have recovered from the disease. This is the highest number of new cases reported since June 28, when 2,889 cases were recorded.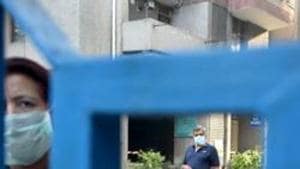 Updated on Sep 05, 2020 07:17 AM IST
Hindustan Times, New Delhi |
By
Abhishek Dey