Latest from criminal procedure
Issuing notice on the plea, a bench of acting chief justice Vipin Sanghi and justice Navin Chawla said the public interest litigation (PIL), filed by lawyer Harshit Goel alleging that the law aids profiling and creation of a surveillance state, "requires consideration".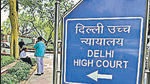 Updated on Apr 22, 2022 01:21 AM IST
While the Lok Sabha on Monday passed the Criminal Procedure (Identification) Bill by a voice vote, the opposition has called it a 'draconian' legislation.


Updated on Apr 05, 2022 09:42 AM IST
The ways in which investigative agencies identify criminals and suspects have drastically changed over the course of the 21st century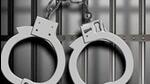 Updated on Mar 30, 2022 09:28 PM IST
The draft law seeks to repeal an existing act – the Identification of Prisoners Act, 1920.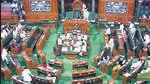 Updated on Mar 29, 2022 11:55 AM IST
By
Neeraj Chauhan
, New Delhi