Investigation into the gang's criminal antecedents revealed that it made fake websites of popular consumer retail chains, dairy products, automobile companies and even central government schemes for farmers to dupe people, Cyber Crime's Superintendent of Police Triveni Singh said.

The strategy, conceptualized by the National Security Council Secretariat of India headed by Lt General Rajesh Pant, has been in the works for the past two years.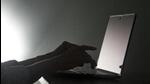 The issue is also likely to be discussed at the sidelines of the ongoing quad summit being held in Melbourne. External affairs minister S Jaishankar and National Cyber Security Coordinator Lt General (Dr) Rajesh Pant (retd), are among senior officials attending the summit.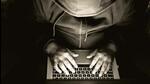 The experts at California-based Sentinel Labs have named the group ModifiedElephant and found its digital footprints going back to at least 2012 and in the targeting of "hundreds of individuals and groups", including Rona Wilson, who has been arrested in the Bhima-Koregaon violence case.

Here are today's top news, analysis and opinion. Know all about the latest news and other news updates from Hindustan Times.