Here are today's top news, analysis, and opinion. Know all about the latest news and other news updates from Hindustan Times.


Updated on Nov 23, 2022 05:06 PM IST
The woman, Shivamma, drank water on November 18 from the tank in an upper-caste locality in the Heggatora village and prompted Mahadevappa to allegedly "purify" it.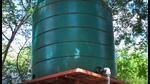 Updated on Nov 23, 2022 03:01 PM IST
Currently, the constitutional right to reservations in jobs and education as a member of the SC community is extended only to people from Hindu, Sikh or Buddhist faiths, in accordance with the Constitution (Scheduled Castes) Order, 1950.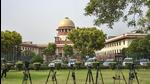 Updated on Nov 10, 2022 05:22 AM IST
The 32-year-old victim's two younger brothers were injured in the attack while the main accused has been arrested.


Published on Oct 25, 2022 08:15 PM IST
The Congress on Thursday shared a video purportedly showing officials instructing a Dalit family to serve only branded and packaged tea powder instead of ordinary tea to Chief Minister Basavaraj Bommai and BJP leader B S Yediyurappa, among others.


Published on Oct 14, 2022 08:44 AM IST