Latest from ganesh gaitonde
Mallika Sherawat earned comparisons to Nostradamus and Ganesh Gaitonde after a 2009 tweet by her, about Vice President-elect Kamala Harris, went viral.

Updated on Nov 09, 2020 04:44 PM IST
Saif Ali Khan has said that the second season of Netflix's Sacred Games was 'kind of a let-down' and that he isn't sure 'if the ending worked'.

Updated on Oct 11, 2019 01:31 PM IST
Like season one, the episode titles of Sacred Games' second season have deep thematic connections to the show's plot. Matsya, Apasmara, Bardo, Radcliffe, etc, explained.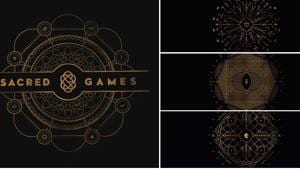 Updated on Aug 19, 2019 02:46 PM IST
Pankaj Tripathi plays Guruji in Sacred Games and is the game changer in the Netlfix series that stars Nawazuddin Siddiqui and Saif Ali Khan.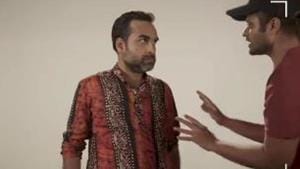 Updated on Aug 18, 2019 05:05 PM IST
There's a lot to discuss about Sacred Games season two, but fans can't seem to be able to wrap their heads around that 'Guruji ka pyaar bhi mila' scene. See reactions here.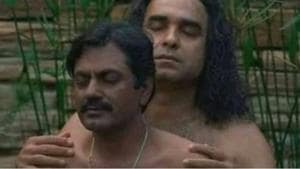 Updated on Aug 16, 2019 05:00 PM IST