The Supreme Court will next week hear a plea of Jharkhand chief minister Hemant Soren and the state government against a decision of Jharkhand high court accepting maintainability of a PIL for a probe against him over alleged irregularities in grant of mining lease last year.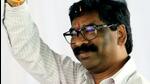 Updated on Aug 05, 2022 02:37 AM IST
By
Abraham Thomas
, New Delhi
The arrests of three Congress legislators in West Bengal with
₹
49 lakh have led to speculation about political realignments in the state.
Updated on Aug 05, 2022 12:28 AM IST
The Jharkhand CM said that he bows his head only before the people of this state who are the ultimate arbiter in a democracy.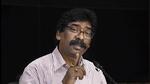 Updated on Aug 05, 2022 12:16 PM IST
A Jharkhand-based lawyer, who was arrested in Kolkata on Sunday for allegedly attempting to extort
₹
1 crore from a city-based businessman, was sent to police custody for six days by a city court on Monday.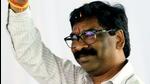 Updated on Aug 02, 2022 02:39 AM IST
While the Congress has already accused the Bharatiya Janata Party (BJP) of attempting to bring down its coalition government, the latter has dismissed the charge.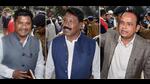 Updated on Aug 01, 2022 12:52 AM IST