[
ministry of information
]
Latest from ministry of information
"The Press and Registration of Periodicals Bill, 2022, seeks to replace the Press and Registration of Books (PRB) Act, 1867," the ministry said in a statement.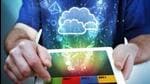 Updated on Jul 16, 2022 12:52 PM IST
By
Deeksha Bhardwaj
, New Delhi
Four film bodies merged: The mandate of the films division that refers to the production of documentary will now lie solely with NFDC, with the profits accrued also going towards it, the government said in its order.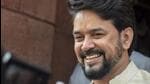 Updated on Mar 31, 2022 01:15 PM IST
By
Deeksha Bhardwaj
, New Delhi
Madhyamam Boradcasting Limited, the Malayalam news channel's parent company, filed appeal against Tuesday's order by a single judge bench.

Published on Feb 09, 2022 12:42 PM IST
The Ministry of Information and Broadcasting officials strongly criticised Google, Facebook and Twitter and said their inaction on fake news was forcing the Indian government to order content takedowns, which in turn drew international criticism that authorities were suppressing free expression.

Published on Feb 02, 2022 04:10 PM IST
It cannot be a question of individual comfort when the governance of the country suffers, says Apurva Chandra, I&B secretary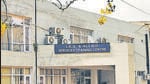 Updated on Jan 25, 2022 02:56 AM IST
By
Deeksha Bhardwaj
, Hindustan Times, New Delhi