Union education minister Dharmendra Pradhan urged the youth to bring about change in the society by participating in knowledge-based revolutions in order to become job providers.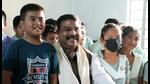 The board last year announced two sets of board exams for students currently in classes 10 and 12 in order to prepare for any "unprecedented situation" that could have arisen because of the Covid-19 pandemic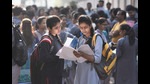 Under the National Education Policy (NEP) 2020, universities and colleges will now offer 4-year undergraduate degrees with multiple exit and entry options. Several universities, including JNU and Delhi University, have already decided to adopt these programmes from this year.

The UGC has also proposed to reserve 60% of the available seats for National Eligibility Test (NET)/ Junior Research Fellowship (NET-JRF) qualified candidates in all higher education institutions.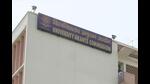 The provision will be made a part of the National Education Policy (NEP) 2020 implementation, that advocates bringing diversity in the university education system.