NRAI's statement came a day after the government's department of consumer affairs said it was calling a meeting with restaurant owners to discuss why some consumers were being forced to pay service charge despite the government making it optional in 2017.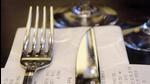 Updated on May 25, 2022 03:20 AM IST
India collected four gold medals out of the six on offer on competition day three Sunday, along with two silvers, to surge to the top of the medal standings at the International Shooting Sport Federation (ISSF) Junior World Championship.


Published on Oct 03, 2021 11:48 AM IST
Kunwar Sultan Singh was elected unopposed as the secretary general of the national shooting body while Randeep Mann has been made the treasurer.


Published on Sep 18, 2021 04:37 PM IST
The cocking lever of Bhaker's pistol broke after the 16th shot in the qualifications and in getting it fixed, the 19-year-old shooter lost more than 15 minutes, which affected her rhythm when she resumed shooting.


Updated on Jul 30, 2021 11:37 PM IST
After Bhaker's gun malfunctioned during the 10m air pistol qualification stage, Repich posted that he spoke to a judge of the event at the Asaka Shooting Range and that he was surprised that the weapon was not taken to the company's repair area instead of Pandit fixing it himself.


Published on Jul 27, 2021 10:36 PM IST