According to Hitesh Dev Sarma, Prateek Hajela knowingly disobeyed law, wilfully avoided proper quality checks in the process of updating the NRC and allowed declared foreigners, doubtful voters and their descendants to enlist their names.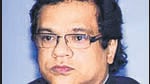 By
Biswa Kalyan Purkayastha and Utpal Parashar
, Silchar/guwahati
The state NRC coordinator, Hitesh Dev Sharma, in a letter issued on April 18, said there are errors in the NRC list published earlier due to wrong data entry in the process of updation.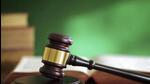 The first NRC list was prepared in December 2017, following which several persons complained of being excluded from the list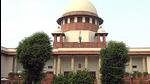 Special public prosecutor Amit Prasad, appearing for the Delhi Police, said the protests were "organised in Muslim-dominated areas" to create a secular facade.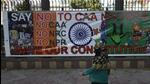 The central government in 2019 brought in the Citizenship Amendment Act (CAA), but the rules to implement the amendment are yet to be notified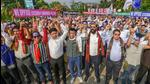 By
Biswa Kalyan Purkayastha
, Hindustan Times, New Delhi