Police said the accused used to work at a hotel in Dariya village, Chandigarh, where he came in contact with the girl.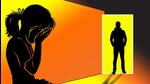 The incident, which took place on Saturday night, came to light a day later after the survivor attempted suicide. Two men, including a minor, who were present in the car at the time of the incident, are also being probed, police said, while dismissing reports that the survivor was gangraped.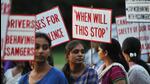 The girl had left her house in Jawhar taluka here on Tuesday morning to take care of their cashew and mango farm located nearby, but did not return home.

Hyderbad gang-rape case: FIR filed June 6 claims BJP MLA Madhavaneni Raghunandan Rao released photographs and videos to the media that revealed the girl's identity.

In her police complaint, the girl said she had gone to Bahadrabad to meet her aunt on May 24 when the accused, a resident of Roorkee, called her for a meeting, an officer familiar with the matter said on condition of anonymity.