Kushwaha did not say anything on merger but recalled his association with JD(U) MP Bashistha Narain Singh and Bihar chief minister Nitish Kumar.


Published on Mar 09, 2021 07:34 AM IST
In a tweet, Nagmani said that the RLSP was headed for a large-scale exodus and also set the tone for engaging his former party chief on his political turf, saying "if you (Kushwaha) have the courage, stick to your Lok Sabha seat (Karakat). I will inflict a crushing defeat on you."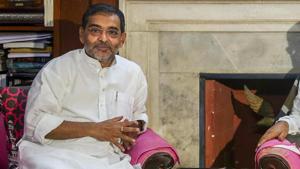 Published on Mar 12, 2019 04:20 PM IST
Hindustan Times, Patna |
By
Anil Kumar (HT Editorial- Patna)
For 2 months, speculation was rife he would merge his outfit with RLSP. Sources close to the development privately concede that the sudden U-turn has been prompted by RJD chief Lalu Prasad's apparent "discomfort" with the idea of having a parallel power centre in the Grand Alliance.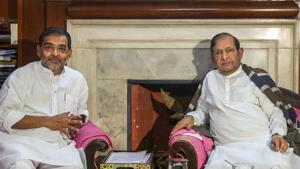 Updated on Jan 23, 2019 07:38 AM IST
The Grand Alliance is of the view that RLSP chief's entry would help them challenge chief minister Nitish Kumar's sway over Kushwahas and mobilise a major chunk of these votes (estimated at 8%).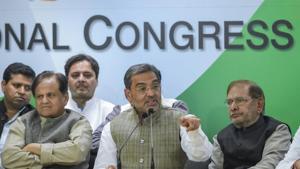 Updated on Dec 21, 2018 09:01 AM IST