Bigg Boss 2 Tamil, episode 17: Vaishnavi's decision as captain questioned by Sharik
Hindustan Times |
, Chennai
HT Correspondent
Jul 04, 2018 12:12 AM IST
Bigg Boss 2 Tamil, episode 17: Vaishnavi presides over one of the tasks that contestants take part in for luxury budget.
The housemates in the Bigg Boss house are busy on Tuesday with the luxury budget task. The 15 contestants are split into two groups and are supposed to stop water from leaking from a tank in the garden area. The holes in the tank are covered with stoppers, which are removed when the task begins. The rules also state that if the opposition team will get five extra mugs of water if they spot housemates who break rules like sleeping in the day time, speaking in English and more.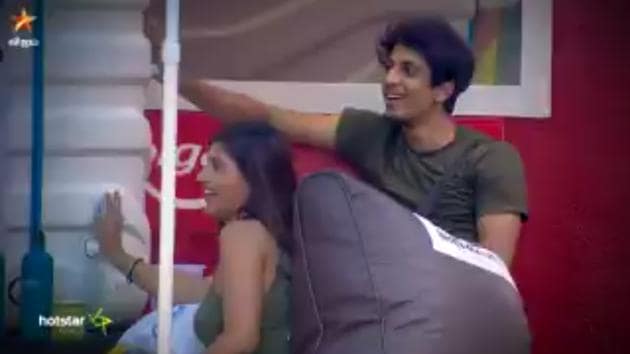 The task is interrupted by rain. Bigg Boss pauses the game and tells the housemates to put the stoppers back in place.
While the game is underway, Balaji and Nithya -- who are on the same team -- seem to have forgotten their fight for now. However, Mumtaz seems to be getting on everyone's nerves with her dominating character. She first tells Mahat not to talk to Yaashika because he had given up a lot of points by speaking to her in English. Janani then tells Ramya and Vaishnavi how Mumtaz behaved in a rude manner when she was not even being spoken to. Janani tried to get a cup of coffee for Senrayan and the only member from the cooking team who was free was Aishwarya. But when Janani approached her, Mumtaz told her not to disturb the team while they were performing.
Bigg Boss then announces a second task where the two teammates have to throw water from swimming pool at their colleagues who are supposed to collect it in a tub. Mahat, Mumtaz and Daniel win the task. They get to take as much water from the other team's water tank as they want.
However, Vaishnavi's decision is questioned because she doesn't disqualify the team for crossing the mark. The task continues till 12 in the night and is expected to continue on Wednesday as well.
Follow @htshowbiz for more