Confused by Sacred Games' use of Hindu mythology? Let's decode episode titles
Netflix's first Indian original series, Sacred Games, is a densely plotted crime saga. Now, a week after release, multiple fan theories have popped up to shed some light on some of the more confusing aspects of the show.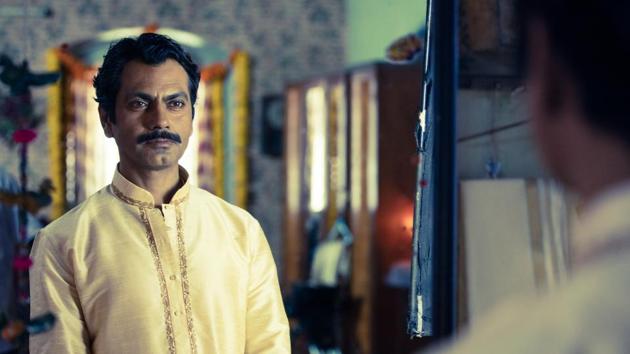 Updated on Jul 12, 2018 03:28 PM IST
Now that Netflix's first Indian original series, Sacred Games, is almost a week old, fans have had a chance to absorb and appreciate all the tiny details showrunner Vikramaditya Motwane and his team have squeezed into the sprawling crime epic. You would have noticed how each episode's title was derived from an aspect of Hindu mythology. One of the show's writers, Varun Grover on Wednesday shared the series' Reddit page, where a fan was 'almost bang on' in his interpretation of the episode titles.
The eight episodes of Sacred Games have names inspired by Hindu mythology. Those who have read Vikram Chandra's source novel would recognise some of these as having appeared in passing in the narrative, which deals heavily with the Hindu-Muslim relationship in India.
The first episode is called Ashwathama, the second is called Halahala, the third Atapi Vatapi, followed by Brahmahatya, Sarama, Pretakalpa, Rudra and Yayati.
The Reddit user i_rnb shared their interpretation of the titles, and how Hindu mythology influenced the story, in a comment on the show's page. There will be spoilers beyond this point, so proceed with caution.
"Aswatthama was cursed with immortality after Kurukshetra war," the post says, but "Gaitonde commits suicide but his story remains alive." In the show, Nawazuddin Siddiqui's gangster character, Ganesh Gaitonde, dies at the end of episode 1, but narrates the story of his rise to power (juxtaposed with the turbulent history of communalism in modern India) in the remaining episodes.
"Halahala is a lethal poison from Samudra Manthan. Lord Shiva consumed it to protect the universe." The show's protagonist, Sartaj Singh, played by Saif Ali Khan, "starts to investigate Gaitonde's warning and unravels an international espionage." This has also been interpreted as an international terror plot.
"Aatapi and Vatapi were two demons who used to trick travellers with hospitality and kill them. Religions welcome people and then hinges on their souls." An alternate theory offered is that Atapi and Vatapi are represented in the show by two aides of Gaitonde's - "Bunty and Bada Badriya are Atapi Vatapi. Bunty is the one who convinced Gaitonde to join Bhonsle and Bada Badriya betrayed him with Isa. Gaitonde is the Rahgeer here."
"Brahmahatya," the Redditor says, "means killing of a Brahmin. It is a hideous crime in Hinduism. "Gaitonde ignores his own Brahmin self and agrees to poach Muslims votes for Hindu politician Bhosale." In the show, Gaitonde's inner Hindu is birthed after a personal betrayal. The book also mentions that for some time during the '90s, Gaitonde projects himself as a Hindu don, taking advantage of the growing anger directed towards Muslims.
"Sarama means dog. In a long run, everyone is a dog with a leash." This could be a reference to Sartaj, who is shackled even as he tries to do the right thing. It is in this episode that he finally gives in and "lies in his confession for Bengali Bura case.
"Pretakalpa is the rites to perform the cremation of a Hindu." It is in this episode that Sartaj's constable and friend Katekar is killed. Sartaj cremates Katekar and kills his murderer, metaphorically killing his older self. This episode is also a major turning point in his character.
"Rudra is the personification of terror in Hinduism." It is in this episode that Gaitonde's lover, "Subhadra is killed," and he goes on a rampage against Muslims.
Finally, "Yayati was cursed with premature old age. He asked his son Puru to swap their ages." It is in this episode that Gaitonde reveals the identity of his third father, Guru Ji. And it is also in this episode that Gaitonde pledges his allegiance to Guru Ji's cause.
What exactly his cause is remains to be seen and will be explored when (not if) the show returns with more episodes. The character is played by Pankaj Tripathi in the show, who co-director Anurag Kashyap revealed in an interview to Hindustan Times, evolves into a major player towards the end of the story.
Sacred Games' brush with religion (and politics) in India has resulted in an official complaint filed by a Congress MLA, who has accused the makers of the show of disrespecting former Prime Minister Rajiv Gandhi.
Follow @htshowbiz for more
Close Story