BRI doesn't respect territorial integrity: Indian envoy to China
Indian ambassador Vikram Misri also virtually ruled out any Indian participation in next month's high-profile second Belt and Road Forum for International Cooperation (BRF).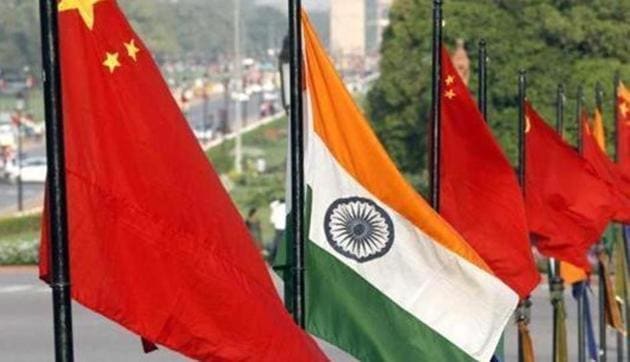 Updated on Mar 20, 2019 09:24 AM IST
Hindustan Times, Beijing |
Sutirtho Patranobis
President Xi Jinping's Belt and Road Initiative (BRI), the massive inter-continental connectivity project worth hundreds of billions of dollars, doesn't respect India's "core concerns" of sovereignty and territorial integrity, the Indian envoy to China has said.
Indian ambassador Vikram Misri also virtually ruled out any Indian participation in next month's high-profile second Belt and Road Forum for International Cooperation (BRF).
Several leaders, including Pakistan prime minister Imran Khan, Italian prime minister Giuseppe Conte and Singapore prime minister Lee Hsien Loong, are expected to attend the BRF, a prestige project for Xi.
India had declined China's invite to be part of the first BRF held in Beijing in 2017 – possibly the only major country not to have sent any representative to the event.
"…China will build consensus with parties on high-quality cooperation followed the principle of consultation, cooperation, and shared benefits; champion an open, transparent and inclusive approach to Belt and Road cooperation…" China's foreign minister Wang Yi said through the forum earlier this month.
In an interview to state media, Misri questioned those very principles and the BRI's "…openness, transparency and financial sustainability".
For one, the China-Pakistan Economic Corridor (CPEC) – the pilot or flagship project under the BRI – passes through Pakistan-occupied-Kashmir (PoK), violating India's territorial sovereignty.
Misri was asked, during an interview with Global Times, a nationalistic tabloid with close ties with People's Daily, the Communist Party of China (CPC) mouthpiece, to explain India's "complicated perception of the BRI" and whether it would send a delegation to the second BRF in April.
Misri was clear about what India expects from connectivity projects – not just grandiose words but solid proof on the ground about its aim, objectives and implementation principles.
"Above all, connectivity initiatives must be pursued in a manner that respects the sovereignty, equality and territorial integrity of nations. No country can participate in an initiative that ignores its core concerns on sovereignty and territorial integrity," he said.
The Indian envoy explained New Delhi's very-public unease on the BRI without mentioning CPEC or PoK.
"To be honest, we have made no secret of our views and our position on BRI is clear and consistent and one that we have conveyed to the authorities concerned. India shares the global aspiration to strengthen connectivity and it is an integral part of our economic and diplomatic initiatives. We are ourselves working with many countries and international institutions in our region and beyond on a range of connectivity initiatives," he said.
"However, it is also our belief that connectivity initiatives must be based on universally recognised international norms, good governance, and rule of law. They must emphasise social stability and environmental protection and preservation, promote skill and technology transfers and follow principles of openness, transparency, and financial sustainability," Misri said.
Misri, who was India's top diplomat in Myanmar before his posting to China earlier this year, spoke about Indian goods and services getting market access here and reducing India's $58 billion bilateral trade deficit.
"India has been working with the Chinese side for export of a greater number of Indian goods and services to China. There has been some progress in this regard and market access has been granted to some Indian agricultural products, even though we still need to translate this market access into actual exports so as to expand India's export basket to China and bring down the deficit," he said.
In addition, the envoy said, India also needs to address "the barriers for greater access to Indian pharmaceuticals and IT products and services in the Chinese market".
"Many of the Chinese companies are doing good business in India. Xiaomi and other Chinese companies are among the largest distributors of mobile phones in India. We welcome these companies to set up their manufacturing bases in India, which would contribute to lowering the trade deficit," Misri said.
"We would also like to see more Chinese investment in infrastructure, such as roads and railways, industrial parks and in the food processing sector. Another welcome area for Chinese investment would be the hospitality sector, such as restaurants that cater to the Chinese palate, which in turn would be an attractive factor for Chinese tourists."
Misri said India and China could cooperate in many, expanding fields and ensure that competition doesn't become a confrontation.
"India and China could also strengthen cooperation at various international forums, especially those dealing with the environment, climate change, energy security, trade, and counter-terrorism. There is considerable common ground to be explored in these areas between our two countries."
Close Story