China blocks US move to get Masood Azhar banned by UN
An effort by the US to get JeM chief Masood Azhar designated a terrorist by the UN sanctions committee was blocked by China.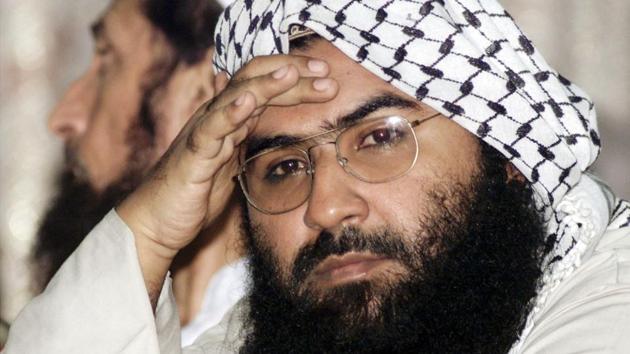 Updated on Feb 09, 2017 09:12 PM IST
Hindustan Times, New Delhi/Washington |
Jayanth Jacob and Yashwant Raj
In one of the Obama administration's last actions in January, the US moved a proposal in support of India's application to have Pakistan-based Masood Azhar included in a UN list of designated terrorists but China blocked the move in a cynical show of solidarity with its "iron brother" Pakistan.
The proposal moved on January 19, a day before Barack Obama handed over charge to President Donald Trump, was co-sponsored by Britain and France "as a fresh counter-terrorism effort, a part of a global move", according to officials who spoke only on condition of anonymity.
The proposal, finalised after consultations between Washington and New Delhi, said JeM was a designated terror group and its leaders could not go scot-free.
China blocked it on February 2, as it has several times before. "China opposed the US move by putting a hold on the proposal just before the expiry of the 10-day deadline for any proposal to be adopted or blocked or to be put on hold," said an official in New Delhi.
Refusing to give details as deliberations of the UN sanctions committee are confidential, a US state department spokesman told Hindustan Times Tuesday, "Our views on Masood Azhar and Jaish-e-Mohammed are well known. JeM has been responsible for numerous terrorist attacks and is a threat to regional stability."
Another US official said on background that the "designations and this one in particular is something we have been working on for some time … (and) … using the UN Designations process, even if they were blocked, was a critically important part of our CT cooperation and an important way to bring global attention to the most serious terror cases and actors.
"We have been informed of the development and the matter has been taken up with the Chinese government," external affairs ministry spokesperson Vikas Swarup said.
Beijing has not publicly assigned any reason for blocking the US proposal. But it has called it a "technical hold" in the past, saying it was based on "facts" and "procedure". Chinese diplomats have suggested India needs to sort this out with Pakistan.
Azhar is the founder of Jaish-e-Mohammed, a Pakistan-based terror group held responsible for recent attacks on an airbase in Pathankot in January 2016 and on an Indian Army camp at Uri in Jammu and Kashmir in September, which led to unprecedented surgical strikes by Indian forces along the Line of Control.
Beijing first blocked India's application on Azhar before the UN sanctions committee — which goes by the lengthy name of Security Council Committee pursuant to resolutions 1267 (1999), 1989 (2011), and 2253 (2015) concerning ISIL (Da'esh, names for Islamic State) al-Qaida and associated individuals, groups, undertakings and entities — in April and then again in October.
The designation would have enjoined UN member states to freeze assets owned by Azhar in their jurisdictions, deny him entry or exit and not supply to him any sort of weapons. JeM was designated in 2001 and several operatives and organisations associated with the group have also been put on the UN blacklist.
The US designated JeM a foreign terrorist organisation in 2001 and Azhar as a terrorist in 2010. A close associate of Azhar's, Sheikh Ahmed Saeed Omar, masterminded the kidnapping and murder of The Wall Street Journal reporter Daniel Pearl in 2002.
There is all round support for India's application but according to the rules, all 15 members of the UN sanctions committee must approve fresh designations.
The US's help, as of other members of the Security Council has been critical for India in the past, in adding Dawood Ibrahim, gangster and terrorist, and Hafiz Saeed, the founder of Lashkar-e-Taiba, responsible for the 2008 Mumbai attacks, to the UN list.
A "hold" at the UN sanctions panel remains for six months and can be extended by three months. During this period, it can be converted into a "block", thereby ending the life of the proposal.
Close Story