Political ideologies don't dictate policy, product changes: Twitter
Updated on Feb 08, 2019 11:44 PM IST
Explaining how trending topics on Twitter work, the US-based microblogging platform said the velocity or the number of tweets in a given time period and not the total number of tweets decides what is trending.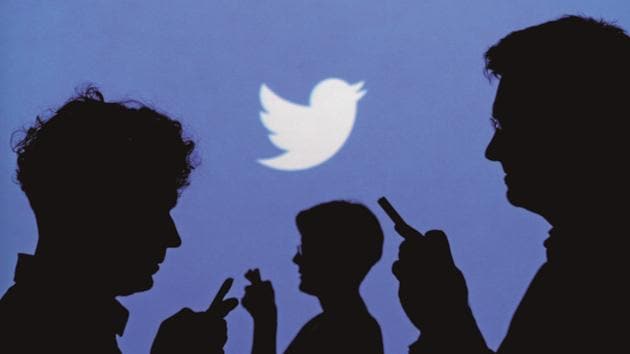 Microblogging site Twitter said it does not use political ideology to rank its content or while making product or policy changes to its service, as it defends allegations of having a right-wing bias in India.
The company added that "abuse and hateful conduct comes from accounts across the ideological spectrum" and that it will continue to take action when its rules are broken. India is one of Twitter's fastest-growing audience markets globally.
"Twitter does not review, prioritize, or enforce its policies on the basis of political ideology. Every tweet and every account is treated impartially. We apply our policies fairly and judiciously for all. If there are 'false positive' decisions, these are not political statements of intent; they are the basic human error rate of running the fastest, most open conversational tool in history," said Colin Crowell, global vice president -- public policy, at Twitter in an emailed statement.
The statement came a few days after Bharatiya Janata Party (BJP) supporters alleged that Twitter is biased against them. On February 5, a parliamentary committee headed by BJP MP Anurag Thakur summoned Twitter India along with representatives from the ministry of electronics and information technology for alleged bias against "nationalist" accounts. This panel is scheduled to meet on February 11 to examine the issue of "safeguarding citizens' rights on social/online news media platforms".
Twitter has made more than 70 product, policy, and operational changes to its service since 2018, all with the aim of making people feel safe expressing themselves on the service.
Twitter has a specialized, global team that enforces its rules with impartiality. "Twitter India employees do not make any policy enforcement decisions. This is by design to ensure fairness and objectivity," the company said.
During his first visit to India in November 2018, Twitter chief executive, Jack Dorsey, had told HT, "We need to operate with impartiality. Not neutrality but impartiality...."
With the Lok Sabha elections due in April-May, Crowell added that their platform was committed to transparency. "We are committed to surfacing all sides of the conversation as we enter the election season...," said Crowell.
Personalise your news feed. Follow trending topics